Our locations
USAA has office locations in cities across the U. S. Learn more about our primary locations and what it's like to live in these great cities.
Click a pin to learn more about that location.
Remote (virtual)
USAA recognizes that – now more than ever – the place that we call work may look different for all of us. We will continue to adapt schedules and ways of working to meet the needs of our business while supporting employee needs. If you are authorized to work from home, we will make sure you have the support you need to succeed. While you might not be on one of our campuses, we'll keep you connected to your teammates around the country through the latest communication platforms – so a smile and friendly voice are only a click away.
Why you'll love working remotely:
Technology equipment
External gym membership rebate
Access to virtual workout programs from USAA trainers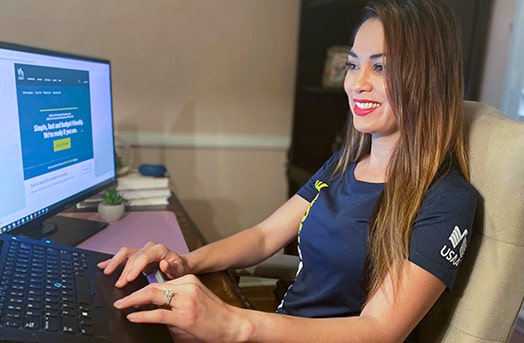 External gym
membership rebate
USAA-led virtual
workout programs
Technology and
tools provided
Phoenix, AZ
Situated on 575 acres, our innovatively designed, copper-clad buildings blend into the Sonoran Desert and are designed to maximize natural sunlight and circulation. Our spacious work area includes a cafeteria, fitness center, child development center, coffee shops, a company store, and more.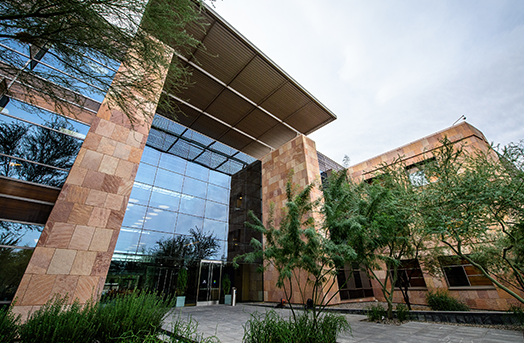 With more than 300 days of sunshine, 35 communities to call home, top universities, and hundreds of miles of multi-use recreation paths, the greater Phoenix region is the place to work, live, and play. You'll find activities and attractions for parents and children (and the child in all of us) – from hands-on museums to zoos to water parks.
Why you'll love Phoenix:
If you're ready for a road trip, no state in the country has as many national parks and monuments as Arizona.
Located just 20 minutes from downtown Phoenix, Camelback Mountain offers great hikes and spectacular views of the city.
Kids – and adults – will love LEGOLAND® Discovery Center in nearby Tempe. It's the ultimate indoor playground.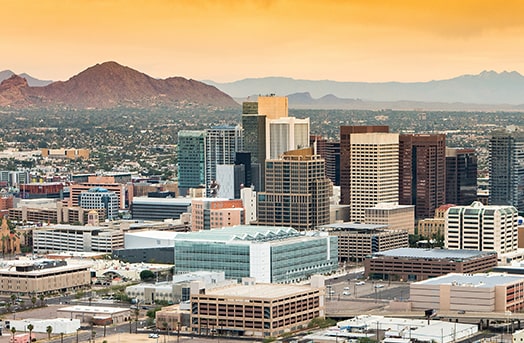 Colorado Springs, CO
Our Colorado Springs campus sits on 49 acres with stunning views of Pikes Peak. Located on the corner of two main traffic corridors, we are close to malls, restaurants, hotels, and retail stores. Onsite amenities include a cafeteria, fitness center, health clinic, child development center, and a 22-acre recreational area.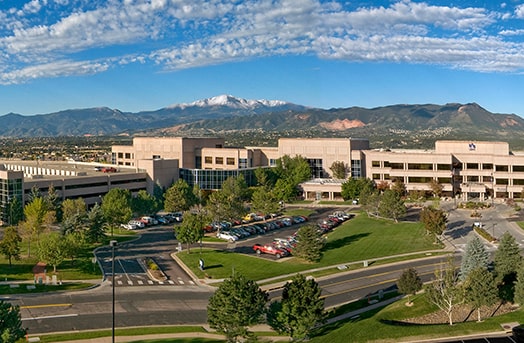 Colorado Springs has all the opportunity and innovation you'll want to charge up your career. At an altitude of 6,000+ feet, you'll enjoy warm summers and moderate springs, falls, and winters – along with an abundance of outdoor activities to explore in every season.
Why you'll love Colorado Springs:
With more than 350 miles of scenic trails, you can treat yourself to relaxing strolls, challenging climbs, and everything in between.
20+ craft breweries make Colorado Springs a beer lover's paradise.
White water rafting is epic in this part of the country. Whether you're a novice or expert, you'll find your own adventure in or near Colorado Springs.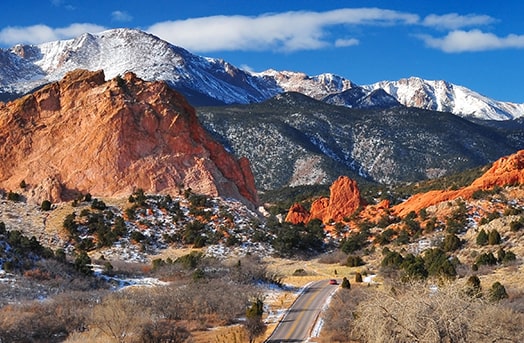 San Antonio, TX - Headquarters
USAA is the largest private company in San Antonio and one of its leading corporate citizens. Our scenic 286-acre headquarters includes nature jogging trails, soccer and softball fields, basketball courts, three fitness centers, three on-campus coffee shops, two wellness clinics and much more. We also have a sizable presence in the heart of downtown San Antonio, with offices in two buildings just a short stroll to restaurants and attractions galore, including the historic River Walk and the city's rapidly growing tech district.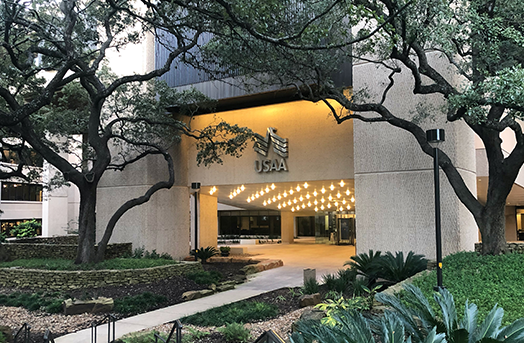 Cafeteria and
restaurants
Outdoor
walking/running
trails
San Antonio has a unique blend of big-city energy and small-town charm. With a diverse culinary and arts scene, great shopping, and friendly people, you'll find yourself feeling right at home. Want to take a road trip? The breathtaking Hill Country is within easy driving distance.
Why you'll love San Antonio:
The famed San Antonio River Walk is lined with bars, restaurants, biking trails, and museums.
Along with modern office buildings, you'll find remains of 18th-century Spanish structures in the city.
San Antonio is a designated UNESCO Creative City of Gastronomy.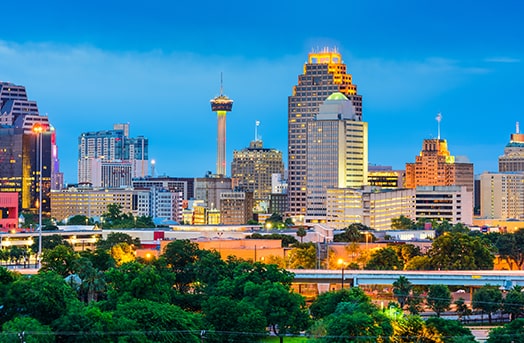 Austin, TX
Located in Austin's vibrant downtown, our design studio is 19,000+ square feet. It has an inside bike rack for easy storage, access to an attached fitness center, and nearby monthly car parking. Created with collaboration in mind, the space features moveable glass walls, team pods, and playback stations to facilitate brainstorming sessions with various business stakeholders.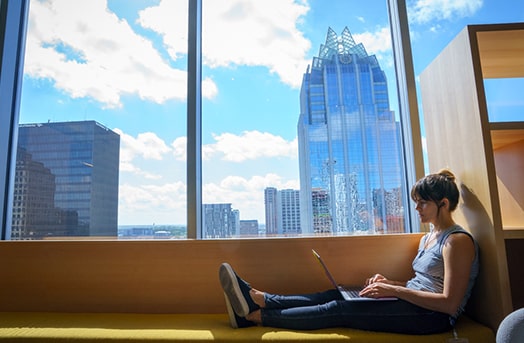 24/7 security
guards onsite
Open and spacious
office space
Complimentary
fitness area
The "Live Music Capital of the World" has something for everyone. Award-winning BBQ, abundant green space, and many of the world's best arts festivals are just a few of the reasons you'll love living in one of the most popular destinations in the country.
Why you'll love Austin:
You can enjoy your breakfast tacos in Zilker Park, which has over 350 acres of land open to the public.
Attend a football or basketball game at the University of Texas located in the heart of the city.
If you need a break from work, beautiful Lady Bird Lake is easily accessible from the studio.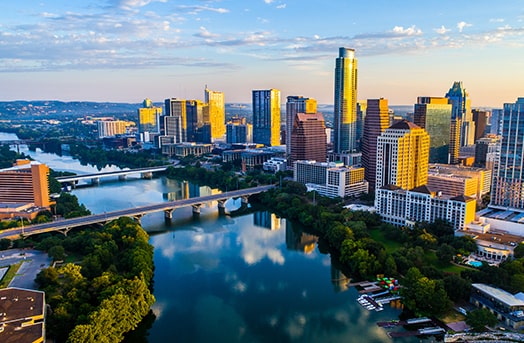 Plano, TX
Join us in our open, spacious offices in the bustling Dallas suburb of Plano. You'll have access to covered parking, a fitness center, and a cafeteria. Need a break from your busy day? Step into our "energize and relax zones," or walk over to nearby shops and restaurants.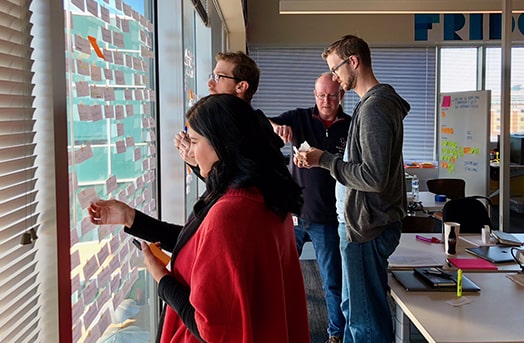 Walk to shops and
restaurants
Open and spacious
office space
Plano is a community with the best of everything. Stylish apartments and idyllic ranch homes, trendy restaurants and classic steakhouses, local boutiques and big-name stores – it's all waiting for you.
Why you'll love Plano:
Cool off each summer in Plano's historic Texas Pool, a 168,000-gallon saltwater pool shaped like the Lone Star State.
Show off your sophisticated cultural side at the Morton H. Meyerson Symphony Center in Dallas, which is ranked as one of the world's greatest orchestra halls.
Find all kinds of fun within an hour's drive of Plano, including Six Flags Over Texas theme park, the Dallas and Fort Worth zoos, and all of your favorite sports in the country's best stadiums and arenas – including the NFL's Cowboys, the NHL's Dallas Stars, the NBA's Dallas Mavericks, and MLB's Rangers.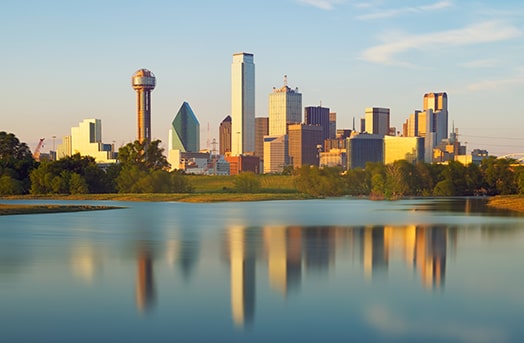 Tampa, FL
We're proud of our two offices in the Tampa area. Our larger facility is in the New Tampa area of Commerce Park, and it sits on a beautiful 128-acre campus. Our other facility, the Crosstown office near Brandon, opened in 2015. Both offices have natural light throughout, carefully selected artwork, and an inspiring color scheme. No matter which location you're in, you'll have access to many amenities – including cafeterias, fitness centers, "energize and relax zones," primary care clinics, walking/running trails, and more.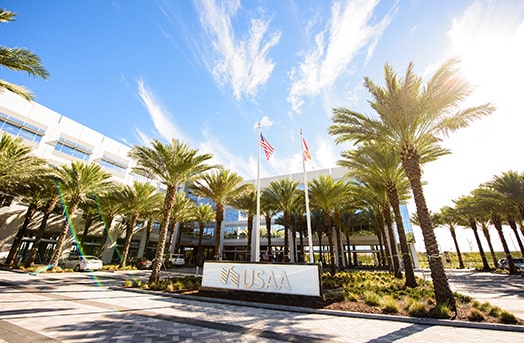 Open and spacious
office space
Tampa is known for a mild winter climate, with tropical summers, beautiful sunsets, and gorgeous beaches. But our community offers more than just fun in the sun. We can boast of its large performing arts center, science museum, and cultural arts district.
Why you'll love Tampa:
You'll love being down the road from some of America's best beaches.
Your tastebuds will fall in love with the area's cuisine – including its iconic Cuban sandwich.
Thinking of going back to school? The University of South Florida is a preeminent research university with 200+ majors and concentrations.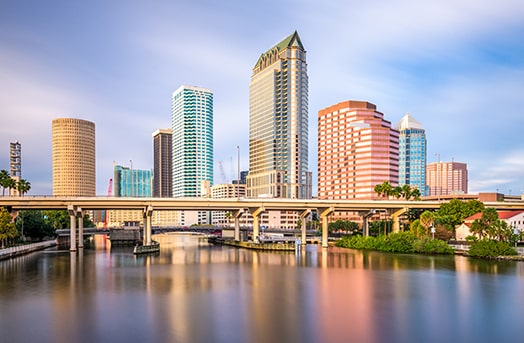 Chesapeake, VA
Our Chesapeake office is located in a metropolitan area that is home to one of the world's largest groups of government and military installations. You'll find an open and spacious facility in a park setting that features lakefront jogging trails, a fitness center, "energize and relax zones," an onsite market, and more.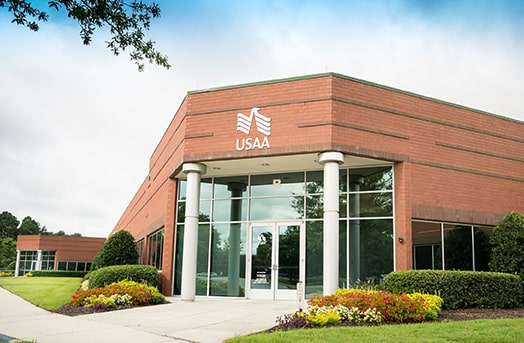 Open and spacious
office space
Chesapeake is part of the Hampton Roads region in southeastern Virginia. With an area population of 1.7+ million, you'll have your choice of outdoor festivals, great shopping, fresh seafood, and more. If you want to be part of a thriving community with a rich history, this is the place for you.
Why you'll love Chesapeake:
Need to chill out? The Chesapeake Arboretum has 48 acres of calming green space.
If you like spending the day on your boat, 22 miles of fresh- and salt-waterways await you here.
Nearby Norfolk has a walkable waterfront, charm, and great restaurants.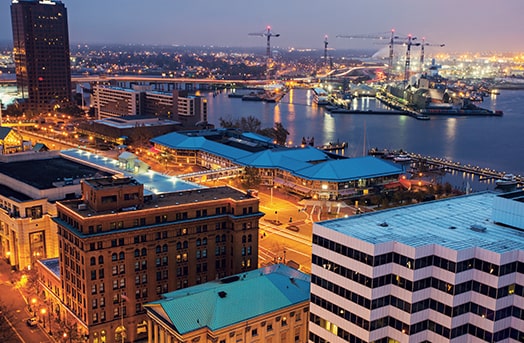 Charlotte, NC
Our Charlotte campus is located in the city's South End district, where you'll find some of the best culinary experiences available. This open, spacious office provides onsite tech support and stands alongside the Charlotte Rail Trail – an urban walking and running trail where you can enjoy some fresh air while sampling your favorite coffee at the nearby cafes.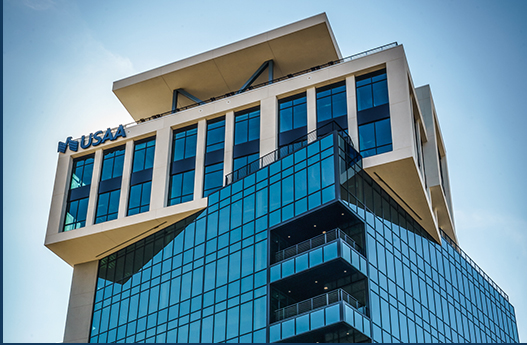 Professional sports teams

Hybrid workstyle
Low cost of living, high quality of life – Charlotte's future looks bright as one of the fastest-growing cities in the country, with plenty to offer for business professionals and nature lovers alike. Whether you're looking to hike in the Appalachians, relax on the beach, or enjoy the city's booming nightlife, there's a little bit of something for everyone.
Why you'll love Charlotte:
Racing fans, look no further – the NASCAR Hall of Fame, Charlotte Motor Speedway, and several NASCAR racing teams call this city their home.
Not only is Charlotte one of the few big cities to have a low cost of living in the U.S., but it's also home to over 20 top-tier universities.
Residents can explore over 35 museums and national historical sites, as well as state-of-the-art performance venues for the theater kids.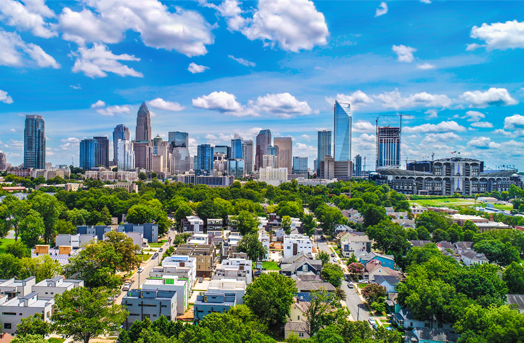 Jobs for you
You have not viewed any jobs...yet
Please browse jobs on this site.
Then, you'll be able to see your recently viewed jobs here.