Insurance Careers
Do more than make a living, make a difference.

Auto insurance is our founding product line – and property and casualty claims roles are a great entrance point into USAA. With more than 5,500 employees in this area of operations, we have customer service centers in five locations: San Antonio, Texas; Phoenix, Arizona; Tampa, Florida; Colorado Springs, Colorado; and Chesapeake, Virginia.
You will work on the phone as a claims adjuster, developing your skills, investigating claims, researching coverage and negotiating and settling claims. Serving our military members, associates and their families is highly satisfying, and building long-lasting relationships with every touch is the ultimate goal. We offer:
An extensive 14-week
training program

Continuous learning throughout
the life of your career

Mentoring, tuition reimbursement and assistance with obtaining designations

The opportunity to build a career in claims or other areas of USAA
Auto & Property Claims Career Path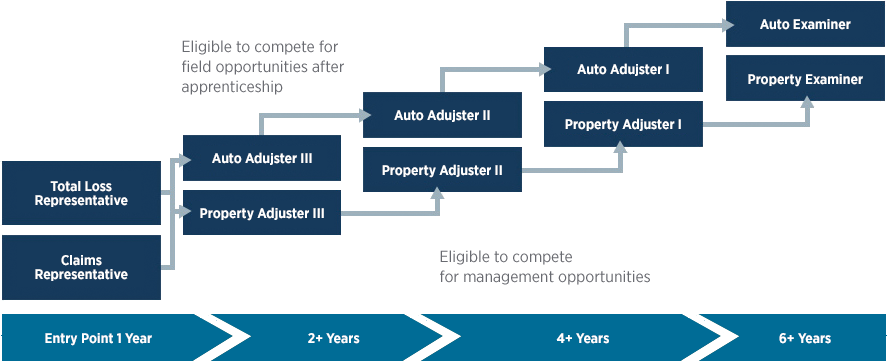 *Career progression may vary based on skills and business needs.