At USAA, our mission of serving the military community is more than just words -- it's the driving force behind everything we do. And it's why our 35,000 employees work so hard to make us the military community's provider of choice for financial products and services. Whether you have a military connection or simply share our passion for helping military families, we're always looking for talented individuals to join our growing team.
Putting members first
Founded in 1922, we have a strong legacy of serving members with the highest level of care and support. We live by our core values of service, loyalty, honesty and integrity, and take pride in helping our members achieve a stronger financial future.
Learn about the code we live by.
Read our code of ethics
Living by our values
We all believe in what we're doing. And that shared commitment finds its way into every corner of our organization. Backed by our core values, we've created a culture that encourages and promotes respect, inclusion, creativity and passion.
Diversity and Inclusion
"Many faces. One mission." That's our diversity and inclusion credo. We recognize the strength that comes with creating a culture that thrives on different perspectives and beliefs. That's why we take our commitment to developing a diverse team so seriously. And why we work so hard to ensure every voice and every idea is heard.
Learn more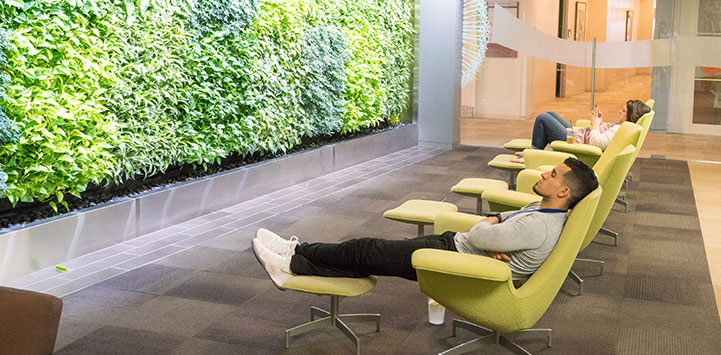 Benefits for you and your family
We don't just have the backs of our military community, we're also looking out for our people. We've put together a benefits package that makes life a little easier for our employees and their families.
Medical and dental
Retirement savings plan
Short- and long-term disability
Paid time off
Company holidays
Service awards and recognition
Balance and wellness
We want you to be your best. That's the idea behind our balance and wellness offerings. Whether it's saving you time or money -- or helping you to stay healthy -- we'll give you the support to make it happen.
Physical fitness and personal trainer
Work-life referral specialist
Recreation programs and facilities
Parental benefits
College admissions assistance
Healthy points education
Training and development
With USAA, you've got a shot at a great career. And we're here to support your goals with ongoing training and development opportunities to sharpen your skills.
Orientation and initial customized training
Business seminars, speakers, and workshops
Self-study, classroom, and distance learning options
Tuition assistance for certifications and degrees
Career development planning
Leadership development programs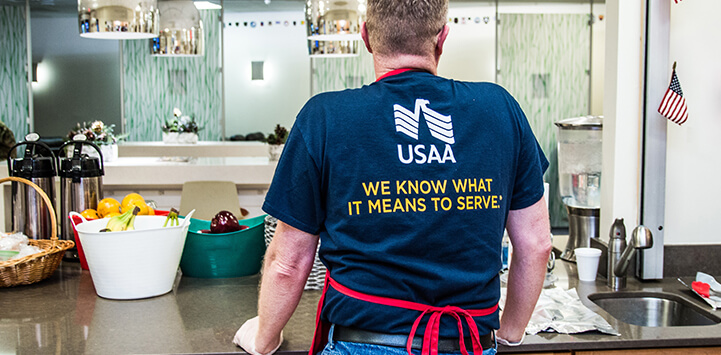 Made for Serving Our Communities
Our mission of helping military families extends beyond the financial services and products we deliver and into the communities we call home. Through charitable contributions and volunteering efforts, we take real action to improve the lives of military families and the cities where our employees live and work.
Volunteerism
To help support our communities, all employees get two paid days per year to volunteer for a nonprofit organization of their choice. In 2020, our employees used more than 500,000 hours to support volunteer efforts.
Charitable contributions
From our annual giving campaign, USAA Serves, to our Bowlathon and Season of Sharing holiday program, our teams are enthusiastic about giving back. In 2020, our employees and retirees contributed more than $15.4 million, including corporate matching, to support nonprofit organizations.
The USAA Educational Foundation
Our nonprofit foundation helps service members and their families make sound financial decisions. Through free resources, financial readiness presentations at military installations and ROTC detachments, we offer advice that can help improve lives.
Hard work gets noticed
We've worked hard to build a company that supports its people and its mission. We're proud to be recognized as a top employer for many consecutive years.
Find out more about who we are
Life at USAA
Jobs for you
You have not viewed any jobs...yet
Please browse jobs on this site.
Then, you'll be able to see your recently viewed jobs here.