At USAA, our mission means more because it is more. And it's why we hold ourselves to a higher standard, living by our core values of service, honor, loyalty and integrity. Our Compliance team is critical in helping ensure that we're not just doing good work, but doing good work that's right by our members.
We offer accelerated positions at our Tampa, Phoenix, San Antonio and Plano locations -- as well as 100% work-from-home opportunities.
Building your future at USAA
On our Compliance team, you'll be an integral member of our organization with opportunities to prove your skills as an expert in the industry. Others will look to you to ensure we're following regulatory requirements, and you'll often be thrown challenges that allow you to grow your skills and further your career. Along the way, you'll also receive support and training, including ways to earn advanced degrees, professional designations and specialty certifications.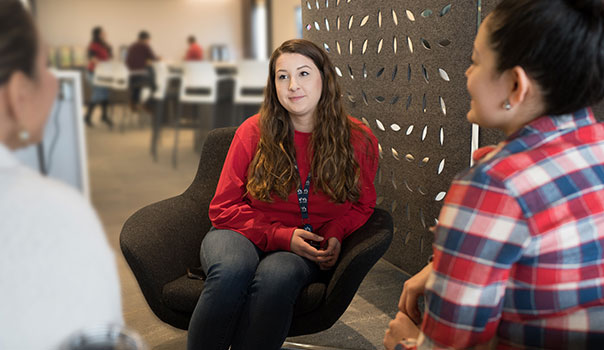 What's it like on our Compliance team?
Our talented team of do-gooders is growing. We're doubling down on goals like automation, simplification and standardization. What does that mean for you? Continued investment and opportunities to grow.
Find out more about who we are
We asked Juspreet:

What is your USAA team like?

Watch Now

At USAA, I feel I am surrounded by people who want to do the right thing. In Compliance, this is part of our job – facilitating adherence to laws and regulations and, in turn, doing what is best for our members. It goes beyond this, though. USAA makes it a priority for all employees, not just those in our department, to understand the importance of being a compliant company.

Tara G

Compliance
Life at USAA