We're proud of USAA's strong history -- and we're even more excited about our future. That's why we have a team of 5,000 technology professionals focused on doing more for our members. And why we're continuing to add innovative thinkers to our team. With us, you'll find exciting challenges that inspire you to continue learning and growing.
See information technology openingsSee information technology openings
Building your future at USAA
Whether you're an entry-level tech professional, or a seasoned expert, there's always something new to learn at USAA. Your skills will help improve the overall experience for our members, and to help you, we'll invest in training and development, including opportunities to earn advanced degrees, professional designations and specialty certifications.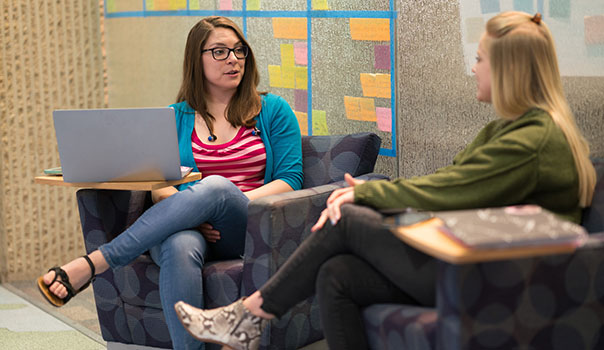 What's it like on our Technology team?
We're a supportive, collaborative and passionate team of technology professionals of varying skills and specialties. We're excited about our mission of serving the military community with our core values of service, honor, loyalty and integrity. And we always support each other through every challenge we take on. With that comes a supportive, collaborative and passionate team, standing right by your side for each and every challenge you take on.
Beyond the job description
Submit ideas to our Innovation Lab and drive the next wave of solutions

Participate in coding competitions to stay sharp and connect with colleagues

Interact with our different businesses, suppliers and vendors from around the world

Explore waterfall and agile methodologies, user-facing and infrastructure projects and more

Help us lead the way in biometrics, check verification and web apps for claims

Thrive in modern offices and flexible arrangements for the ideal work-life balance
Find out more about who we are
We asked Juspreet:

What is your USAA team like?

Watch Now

As a Senior Software Developer, I have been empowered by USAA to lead teams and improve member experiences within existing systems, and even challenged with recreating USAA's existing loan experience. I took a risk coming to USAA, but it has hands down been the best career choice I could have ever made.

Cory G

IT
Life at USAA