There are big Audit opportunities at USAA
It's a very exciting time for USAA as we've rapidly grown to more than $155 billion in assets. With this tremendous growth, USAA has heightened opportunities for highly talented Audit professionals at an organization known for its core values and important mission. Every day, we're serving more military members and their families by offering highly competitive products and services. Join us and see just how far our mission, diversity of opportunities and career mobility can take you.
We currently have accelerated opportunities at both our San Antonio and Plano, Texas locations.
Transform your Audit expertise into the opportunity of a lifetime
As an Audit professional, you'll deepen and broaden your experience through exposure to a variety of USAA businesses. Working in a collaborative team environment, you'll use and advance your business skills, knowledge and acumen to enhance the control environment across USAA. We encourage career mobility, value our employees and invest significantly in their training and development, including advanced degrees, professional designations and specialty certifications.
What we're looking for
6+ years experience within either large retail bank, insurance and/or wealth management internal audit departments

6+ years working as a federal regulator for banks (FDIC, OCC, Federal Reserve) with experience supervising large banks with assets > $80B

6+ years working with a top-tier firm with experience auditing or consulting with large banks with assets > $80B

Knowledge of regulatory expectations

Preferred designations include CIA (Certified Internal Auditor), CISA (Certified Information Systems Auditor), CFSA (Certified Financial Services Auditor) or other relevant business designation
We currently have accelerated Auditor opportunities in San Antonio and Plano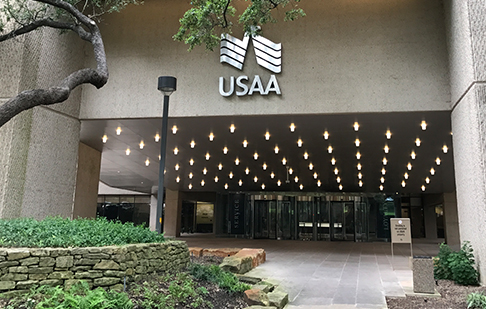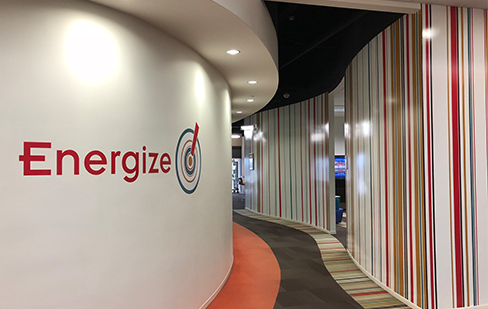 San Antonio, Texas
No. 14 on the list of the "25 Best Places to Live in the U.S. in 2018" by U.S. News

UNESCO Creative City of Gastronomy, food trucks, Tex-Mex & BBQ culture

250+ days of sunshine, average temperature of 70°, 114 miles of urban trails for hiking and biking

Only in San Antonio: The Alamo, San Antonio missions, San Antonio River Walk, world's largest cowboy boots
The USAA home office sits on a scenic 286 acres and is one of the largest single-occupancy buildings in the U.S. We even have our own zip code. Our campus is equipped with on-site amenities to make your life easier:
6 full-service cafeterias, 3 Starbucks, 3 company stores
3 free fitness centers, outdoor trails & basketball courts, clinic & pharmacy
Child development center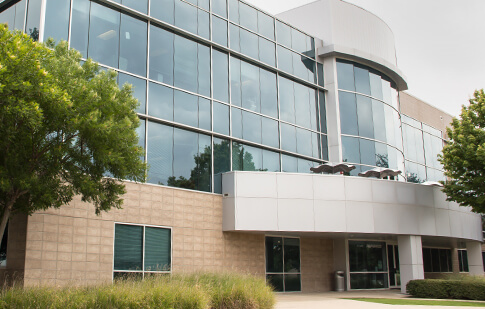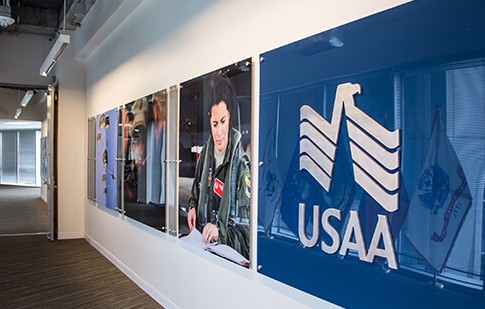 Plano, Texas
Located 19 miles outside Dallas

Dallas-Plano-Irving is home to the largest urban arts district in the U.S.

Dallas-Plano-Irving ranked #3 Best-Performing City in 2017 by Milken Institute
Just north of Dallas, USAA Plano is home to over 900 employees and growing. An innovative spirit flourishes here with colorful decor and collaborative workspaces. Our Plano office is equipped with on-site amenities to make your life easier:
Cafeteria
Free Fitness Center
Relaxation & Energize Zones
Here's what our people are saying
"USAA was founded by the military for the military and, like family, we are passionately committed to being there for our members in every stage of their lives. USAA's mission statement is one of the most powerful I've ever encountered in my more than 35 years in financial services."

Randy Melby

Chief Audit Executive

"Having the opportunity to be trusted advisors across USAA, and the exposure to executive leadership, is a huge blessing at such a pivotal part of my career."

Seth Homan

Auditor

"The work environment is that of a family where we work as a team and everyone truly cares about each other. USAA is a place where living our core values comes naturally, because that's who we are at and away from work."

Sylvia Sandoval

Senior Audit Manager

"You're equipped with the tools and resources you need to succeed. The leadership team is supportive and driven to help you find a rewarding fit in USAA's audit family. We function as a team and help each other grow and accomplish our professional and personal goals."

Matt Howard

Audit Manager

"In this day and age where financial security matters, USAA tries its best to do the right thing for the member; not just the bottom line. I have been a member for more than 10 years and I am proud to say that I am an employee who helps fulfill this mission."

Joshua Slaughter

Audit Manager
USAA in the community - we're stronger together
At USAA, we aspire to lead and inspire actions that improve lives in our military and local communities. We are passionate about helping others and support volunteerism. Each employee receives up to two days of paid time, per year, to volunteer for nonprofit organizations of their choice.