What better time to make USAA your home? In the past few years, we've grown to more than $219 billion in assets. That means big benefits for our customers and for talented Audit professionals like you. The best part is, everything we do comes back to our mission and core values. It's our job to serve military members and their families with competitive products and services – and that's something we take a lot of pride in. So, if you think you want to be a part of this, consider applying. Right now, we have accelerated opportunities at our Tampa, Phoenix, San Antonio, and Plano, Texas locations as well as 100% work from home opportunities.
Building your future at USAA
As a USAA Internal Audit professional, there's plenty of ways to keep your career moving forward. We're a team, here. The kind that believes in playing to each other's strengths. So, we'll look to you to be the expert on all stages of the audit lifecycle. Along the way, you'll learn just how much we value you, with plenty of ways to develop yourself including advanced degrees, professional designations and specialty certification.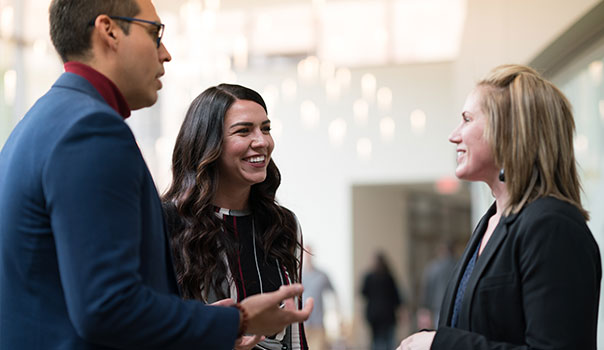 What's it like on our Audit team?
USAA is only getting bigger. And that means more chances for innovative thinkers to get their hands dirty. You might find yourself managing strategic initiatives or partnering with a subject matter expert to investigate an issue. It's exciting work, but we never lose sight of responsibility. Whatever it is you find yourself doing, it all happens while adhering to proper standards and code of ethics from the Institute of Internal Auditors. We'll also count on you to keep up to speed on financial services regulations while being the best possible representative of USAA when working with regulators.
Find out more about who we are
Working at USAA is about so much more than just your specific area of expertise. I love coming to work knowing that the women and men beside me are committed to the same mission and to promoting a culture that values honesty, inclusion, and innovation. Our Audit team is such an integral part of the risk governance framework at USAA and shares a passion for ensuring that USAA will thrive in the years to come by managing our risk appropriately.

Pauline S

Audit Services

With its unique mission of serving the military community, USAA truly offers an unparalleled environment for risk professionals to thrive and influence an internal control environment. Working within a culture that places a strong emphasis on doing the right thing, our audit team has an opportunity to partner with the 1st and 2nd line of defense towards a common objective, all while also contributing to a truly inspirational cause.

Lawrence J

Audit Services
Life at USAA