We work hard to be the military community's provider of choice for financial products and services. And we couldn't do it without our talented Risk Management team. Keeping to our core values, our team takes on the challenges that help us achieve more for our members. Accelerated opportunities are available at our Tampa, Phoenix, San Antonio and Plano locations. We also have 100% work-from-home positions.
Building your future at USAA
From insurance to banking, there's so much to learn across the different businesses at USAA. By joining one of our collaborative teams, you'll learn while driving real progress independently identifying, assessing, measuring, monitoring and controlling aggregate risks. You'll also see how much we invest in our people with training and development, including opportunities to earn advanced degrees, professional designations and specialty certifications.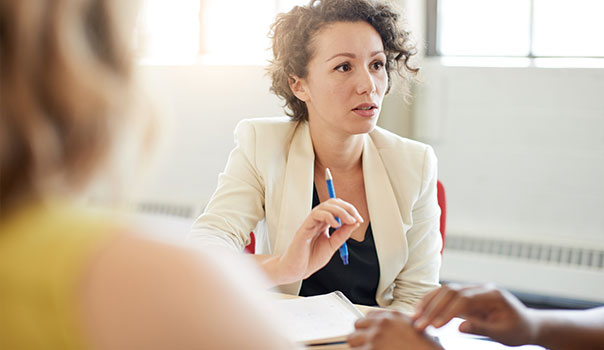 What's it like on our Risk Management team?
Our leaders look to us as experts and rely on us to monitor risk, ensuring exposures are kept to acceptable levels. But it doesn't stop there. We're always improving and finding ways to advance how we work to better serve the military community. As a growing organization and team, there's never a shortage of opportunities and exciting challenges.
Find out more about who we are
We asked Juspreet:

What is your USAA team like?

Watch Now

The leadership team is committed to enabling employees to learn and grow. I am proud to work for a company that focuses so clearly on doing the right thing for our members and our employees. That commitment and drive is evident as we work together to ensure effective Risk Management throughout the lines of defense.

Jackie G

Risk Management
Life at USAA