Jobs After the Military: Transitioning Your Career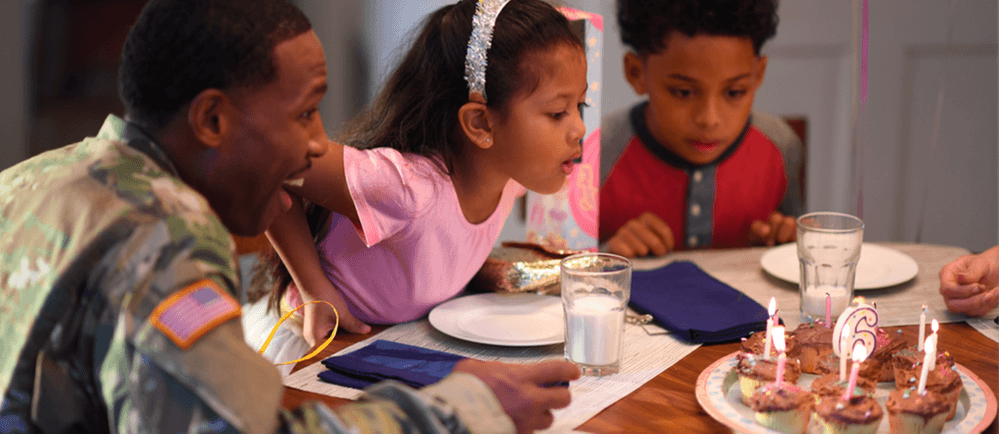 Your time in the military is coming to an end - now what?

Does reading that touch a nerve? You're probably fielding that question on an almost-daily basis from dozens of well-meaning friends and family members — perhaps even asking yourself the same question, too.
"It takes a new mindset," says Chad Storlie, retired Army Special Forces officer and USAA's Going Civilian/Military Transition community manager. Storlie has experienced the transition to civilian life, authored two books on the topic, speaks to Fortune 1000 companies, and helps thousands of men and women translate and apply their military skills to post-military careers.
According to Storlie, the biggest change — and possible hurdle — is a mental one.
"People often say, 'There's nothing like the military,' and they're right. You should not expect to find anything like that again in civilian life," he says.
Looking for jobs after the military is a sobering thought, yes, but also an exciting one. This is a new chapter in life that will be nothing like what you're used to, but you can also apply what you learned in the military to the transition.
How to Mentally and Physically Prepare for This Huge Change to Civilian Life
Storlie says a successful transition comes down to discipline, strategy, routine and mindset.
1. Be disciplined with your finances and create a financial plan. "The biggest mistake veterans inadvertently make involves their attitude about money," Storlie says. "They think they are going to get out and immediately get a job that pays $90,000 a year. The job market is competitive, and the medical benefits you're used to getting with the military will be in no way close to what you'll get with a corporate job."
Storlie says to assume it will take at least six months to find a position in the workforce that is the right fit for you, so
save six to eight months of living expenses in your emergency fund. If that isn't a goal you can accomplish right away, you have two choices: think about re-enlisting or accept the first job offer you receive. Neither is a great option, which is why you want to establish healthy savings well before you transition out of military life.
"A large percentage of veterans leave their jobs within the first 12 to 18 months because the position was not a good fit," Storlie says. "Maybe there was financial difficulty, and the veteran had to take the job because it was the first one offered." That's why funding your savings account and creating and sticking to a budget are in your best interest.
2. Hone your personal networking strategy. You've heard it before: it's not about what you know, but who you know. Plus, networking mimics military strategy: finding different ways to reach the same objective.
"Some veterans struggle with personal networking," Storlie says. "Many military members think of networking as connecting with people in human resources, when actually, HR is the last group of people that you need to connect with. It can be difficult for military members' resumes to stand out, as their work history does not look like a traditional job candidate's.
This is where networking can work in your favor: it's your opportunity to demonstrate to potential supervisors and colleagues how your skills can be used in their organization — something a typical HR staffer flipping through resumes won't pick up on from a piece of paper. In fact,
networking should be one of the very first steps you take in the transition to civilian life.
In addition, veterans often think the job search consists of going out and looking for jobs instead of going out and contacting
people who know about jobs that may be a fit.
"Networking exposes veterans to people and positions they normally wouldn't find," Storlie says. That way, when you find out about a job that sounds like a good fit, you can apply then and there, instead of expending energy weeding through job descriptions.
3. Let the experts help. Storlie also suggests using multiple headhunters to help you find a job. "Veterans are under misconception that if they use a job search firm or headhunter, that they can only commit to one, when in fact, they should use 10 or 20 job search firms or headhunters," he says.
Make sure to use job search firms or headhunters in various fields: government, law enforcement, managerial, etc., to focus on 15 to 20 companies — 18 to 20 good leads can quickly whittle down to three or four job offers.
"It's like preparing for your first combat deployment: employing strict preparation and anticipating all the different ways it can go wrong so that you can prevent it," Storlie says. "Let's say by then it's three months in to military leave and you have three or four job offers with savings you no longer need to rely upon. You can then look back and say, 'See? That wasn't so hard.'"
4. Look into careers that are closest to the military life. Again, nothing will ever be the same as military life, but there are some vocations slightly closer to the military than anything else, like law enforcement, firefighters and paramedics. Many veterans have positive experiences transitioning into these jobs after the military.
5. Refocus your purpose and stick to structure. Another reason for a high turnover rate among military members entering the corporate world is the cultural divide between civilian life and military life. You're used to a singular purpose, and now it's time to devote yourself to several purposes: school, work, family, volunteering and, for some, religion or a church community.
6. You're also used to a very structured day, so create a new structure for yourself. "I tell people that they should continue to get up at 5 a.m. and continue to have a really structured daily written routine: get up, make the bed, engage in physical fitness," Storlie says. "Maybe even disconnect cable and Netflix — those are easy traps to fall into that waste time."
He adds that you almost need to overstructure your civilian time to mimic military time, since the loss of structure is what people who transition typically miss most.
"People identify a sense of lost structure but can't articulate why that matters or how to replace it, so that's where a daily schedule that includes physical fitness and paying close attention to maintaining your physical appearance is essential," Storlie says. "You need the personal discipline and sense of purpose."
Still have questions about transitioning to civilian life? Visit the USAA Transition Resources website for more tips.
About the Professional: Chad Storlie is the Going Civilian/Military Transition community manager for USAA, a military digital influencer and the author of two books: Combat Leader to Corporate Leader

and

Battlefield to Business Success

. A retired Army Special Forces lieutenant colonel with over 20 years of active and reserve service in infantry, Special Forces and joint headquarters units, Chad served in Iraq, Bosnia, Korea and throughout the United States. During his military career, Chad was awarded the Bronze Star, the Combat Infantryman Badge, the Meritorious Service Medal, the Special Forces Tab and the Ranger Tab.
248265 - 0320