The Other CDC Helping Through the Pandemic
By Kirby Killough, communications manager | 2 MIN 10 SEC READ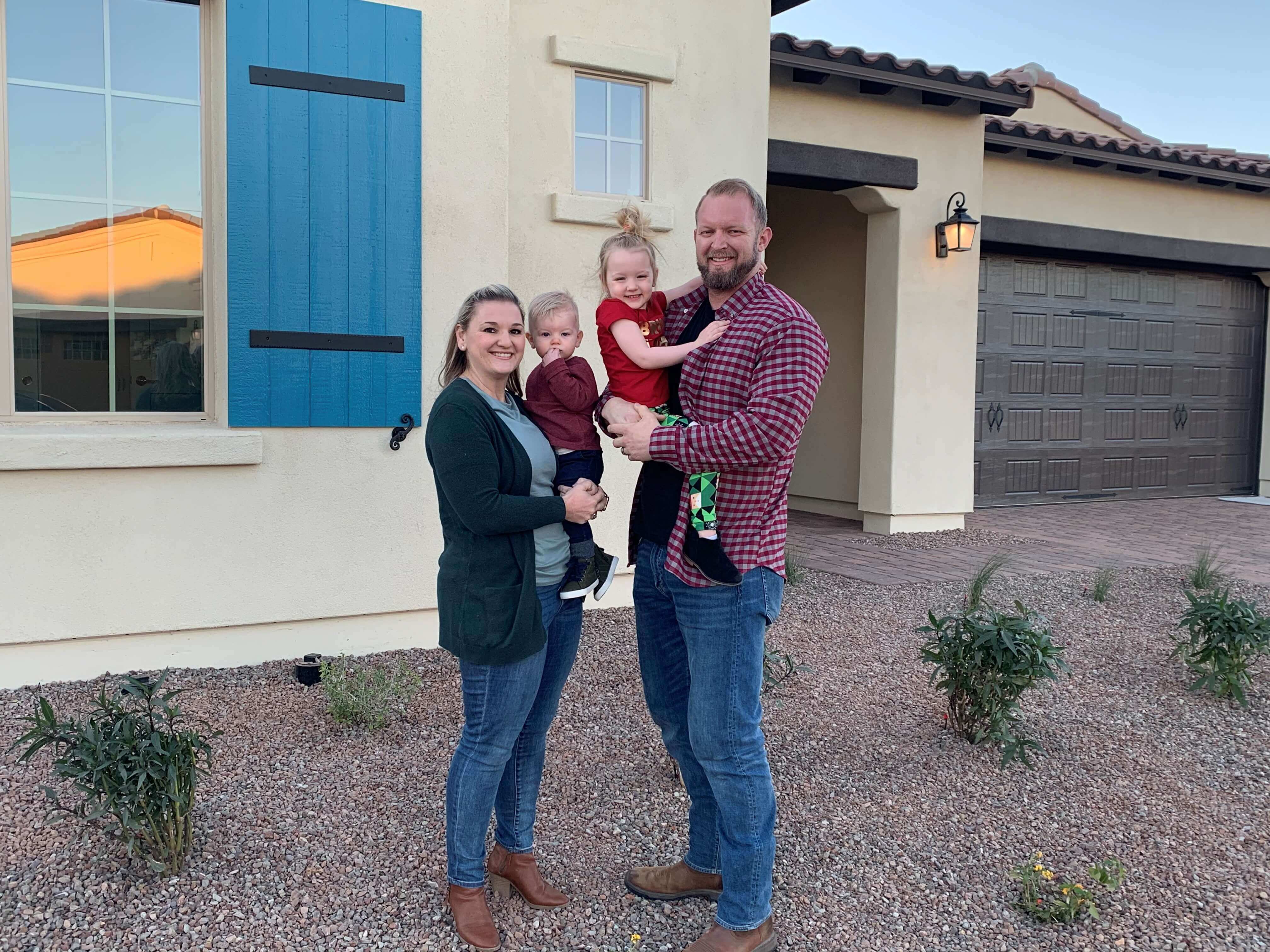 Parents depend on Child Development Center in trying times
Parents have no shortage of important decisions to make when raising a child. When should you start potty training? What's the best option for child care? It is no different for working mom Laura K.
"As first-time parents with our daughter [in 2017], we were wondering how we were going to figure all of this out," says Laura, compliance risk manager senior. "It felt like if we made the wrong decision, we were irresponsible parents. But when I visited the Child Development Center (CDC), the teachers and staff quelled those fears right away."
The CDC is USAA's child-care center administered by Bright Horizons Family Solutions. Laura's three-year-old daughter has attended the CDC at our Phoenix office since she was an infant. So, when her son came along in 2019, Laura says the child-care decision was already taken care of.
"When the pandemic started, I was still on maternity leave with my son," she recalls. "He was doing drop-in care so I could attend appointments, so he was already enrolled when everything shut down. We were very lucky."
Throughout the pandemic, Laura says her children have continued attending Bright Horizons.
"With all of the craziness going on, that has remained normal for them," says Laura. "Their routine has stayed the same, and they have been able to keep seeing their friends and interacting with other kids."
Laura says she was impressed with the CDC's ability to adjust quickly to heightened safety measures during the pandemic.
"Even before the pandemic, they were always very clean," she says. "When I went to pick up the kids, I would see toys in sanitation bins. Now, they are checking our temperatures during pick-up and drop-off, and they're limiting the interaction between classes. I have never had any concerns about my kids' safety at the CDC."
In addition to the heightened safety measures, Laura says the CDC has also helped her family by teaching the kids about the importance of things such as washing their hands and wearing masks.
"There's never an argument in our house about washing hands or not touching your face," says Laura.
At USAA, Laura helps implement tech and systems compliance, work that keeps her and her team very busy. The CDC, she says, helps her stay focused at both work and home.
"If it wasn't for the CDC, I wouldn't be able to give 100% to either my job or my kids," she says. "It's been crucial during this time to have child care that I can count on. It really does make a big difference in my life. It's one of my favorite benefits."
276463-0121
Location Resources
Child Development Centers are located at our regional offices in San Antonio, Colorado Springs, Tampa Commerce Park and Phoenix. For employees without access to an on-site CDC, Bright Horizon centers are located across the country. Visit brighthorizons.com for locations