Shared Services Compliance Executive
Overview
With USAA, you can find career mobility while making a difference in the lives of our members. On a collaborative team, you will use your business skills and knowledge to enhance the control environment across the organization. Through robust professional training and exposure to a variety of USAA businesses, you will gain diverse experience. Come build a rewarding career where your growth and development are a priority.
Full Time
Experienced
No Travel
Success Profile
What makes a successful Shared Services Compliance Executive at USAA?
Review the top traits we're looking for and see if you're the right fit.
Communicator
Proactive
Detail-oriented
Quick-thinking
Perceptive
Team Player
Here's what our people are saying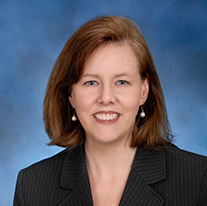 "At USAA, I feel I am surrounded by people who want to do the right thing. In Compliance, this is part of our job – facilitating adherence to laws and regulations and, in turn, doing what is best for our members. It goes beyond this, though. USAA makes it a priority for all employees, not just those in our department, to understand the importance of being a compliant company. "
Tara G.
Enterprise Anti-Money Laundering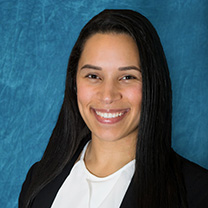 "During a time where it is so difficult to maintain a balance between work life and family, USAA has been instrumental and my number one supporter of achieving a healthy work/life balance! From giving me the opportunity to move across the country and work at home full-time when I got married, providing me paid bonding leave beyond the FMLA entitlement when I had my children to giving me amazing health, wellness, education and countless other benefits; I'm so grateful! Working for a company that not only takes care of its' members but equally takes care of its employees means the world to me and my family! "
Brittany C., CAMS
AML Compliance Analyst Senior / AML Compliance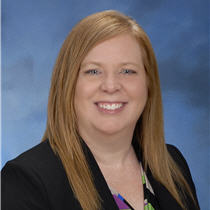 "I am continually impressed by the amazing benefits offered to USAA employees. I feel empowered to take charge of my career and USAA provided the means to make me more of a competitive candidate for promotion. I participated in the Manager Candidate School provided by USAA which gave me the tools needed to take the next step. USAA also paid for my Masters Degree in Management and Leadership, as well as two professional designations. "
Deb, MS, CAMS, CFE
AML Compliance Manager / AML Compliance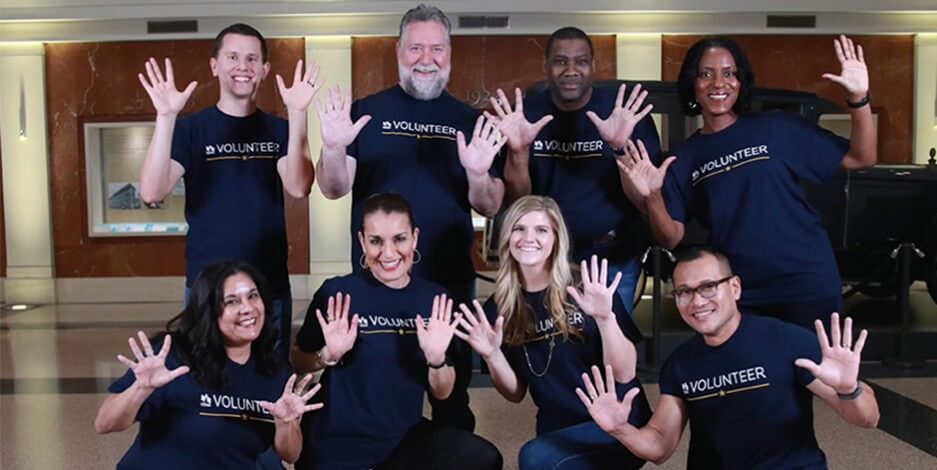 Benefits
Health Insurance

Parental Leave

ON-SITE GYM/
FITNESS CENTERr

Paid Time Off

Retirement Plan
(With Match)

Health and
Wellness Programs
Our Culture
Diversity and inclusion — We work together to create an environment that welcomes diverse perspectives and talent.
Corporate responsibility — Our corporate responsibility programs share a common purpose of giving back to the military community.
Balance and wellness — Our benefits help you live your life to the fullest while balancing work and personal goals.
Educational opportunities — We foster a culture of learning, inspiring you to further develop your skill set and education.
Shared Services Compliance Executive
Location
San Antonio, Texas | Phoenix, Arizona
Secondary Locations San Antonio,Texas,;Phoenix,Arizona,;
Job ID R0053368
Date posted 11/12/2020
Purpose of Job
* This role can be based in our San Antonio or Phoenix offices, or remote with frequent travel. *
This leader will report to the Chief Compliance Officer and oversee and execute shared services compliance programs across the enterprise. Provides second-line independent Compliance oversight and guidance regarding business products, services, and processes to ensure they are executed in accordance with regulatory requirements. Continuously drives a strong culture of compliance and demonstrates integrity and professional judgment in protecting the interests of USAA and its members. Manages and leads teams in the development, implementation and/or execution of compliance programs to minimize risk to USAA. Provides compliance oversight for USAA, its affiliates, and USAA partnerships with external companies. Builds effective relationships with industry and regulatory authorities.
Job Requirements
Responsible for establishing and administering the strategic plan to ensure compliance with all laws and regulations.

Provides independent oversight and management of the compliance function to address the changing regulatory environment.  Responsible for ensuring development of appropriate policies, procedures and controls to comply with all new state and federal regulatory compliance requirements.

Establishes strategic/tactical solutions for compliance business requirements.  Oversees adoption and identifies any outstanding compliance issues.




Responsible for establishing and implementing Compliance governance across a Line of Business.  

Oversees the identification of potential areas of compliance vulnerability and risk.  Promotes the development and implementation of corrective action plans to mitigate future compliance risks.

Develops and drives implementation of the compliance risk profiles, tolerances and risk appetites and associated limits (including ongoing communication with front line units around compliance with rules, laws and regulations).

Responsible for influence and adoption of compliance strategies and solutions across senior executive levels.

Identifies opportunities, creates momentum, and facilitates transformative improvements from a compliance lens to operating models and systems.

Builds and leads a high performing team of leaders and compliance professionals with a broad range of advanced expertise, influence capability, and high levels of business knowledge.
Required:
Bachelor's Degree OR 4 additional years of related experience beyond the minimum required may be substituted in lieu of a degree.
10 years of experience in compliance, to include experience in developing Compliance programs, processes, and execution of major compliance initiatives within a financial services or insurance organization. 
8 or more years of people leadership experience in building, managing and/or developing high-performing teams.
Expert knowledge of financial services or insurance regulations, laws, regulations and regulatory expectations. 
Experience working with Senior Executive Management and Boards.
Strong communication skills with the ability to effectively communicate at all levels of management.
Executive-level business acumen in the areas of business operations, industry practices and emerging trends.
Preferred:
Deep experience in a shared services compliance officer role interacting directly with the business lines in one of the largest 30 banks in the U.S.
Solid understanding of and interaction with operational risk within a large bank.
Extensive experience interacting with federal regulators, especially the Federal Reserve and OCC.
Experience leading enterprise shared services compliance, especially IT, marketing, CFO, HR, etc.
Personal lines insurance compliance experience is a plus.