Senior Audit Manager - Issue Validation
Overview
With USAA, you can serve a bigger purpose as part of a company driven by strong core values. On a collaborative team, you will advance your business skills, knowledge and acumen to enhance the control environment across USAA. Your career mobility will be a priority as you receive robust training and professional development. Come build a career that's as rewarding as it is meaningful.
Full Time
Experienced
No Travel
Success Profile
What makes a successful Senior Audit Manager - Issue Validation at USAA?
Review the top traits we're looking for and see if you're the right fit.
Achiever
Detail-oriented
Analytical
Good listener
Communicator
Personable
Here's what our people are saying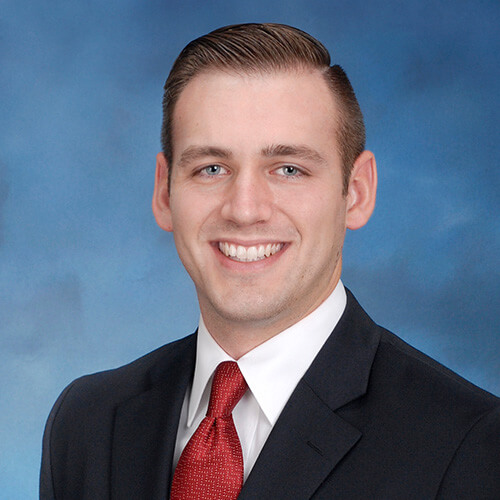 "Having the opportunity to be trusted advisors across USAA, and the exposure to executive leadership, is a huge blessing at such a pivotal part of my career."
Seth H.
Auditor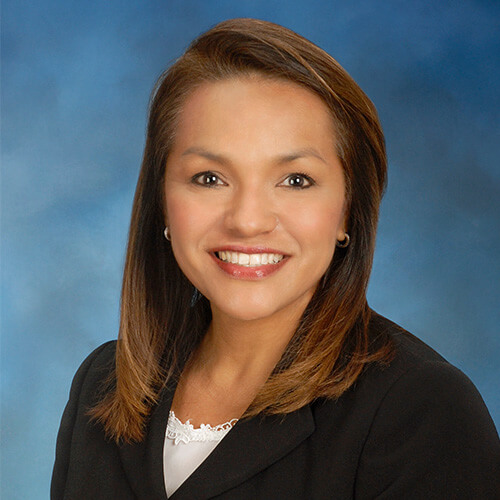 "We come together as a team and family that truly cares about each other. USAA is a place where living our core values comes naturally, because that's who we are at and away from work. "
Sylvia S.
Senior Audit Manager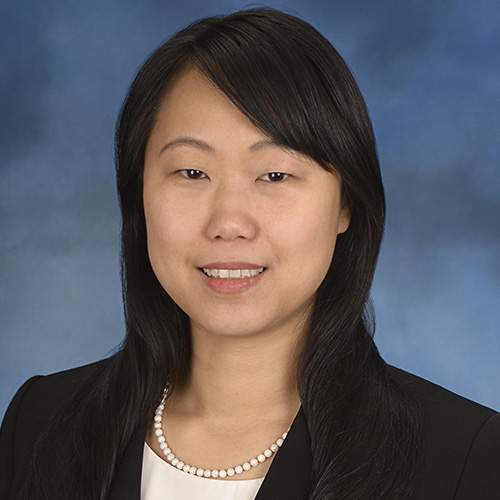 "The clearly defined USAA mission gives all employees a clear directive and all lines of business work collaboratively to strengthen the organization. This leads to a great team environment where all perspectives are appreciated. "
Amy C.
Senior Audit Manager Lead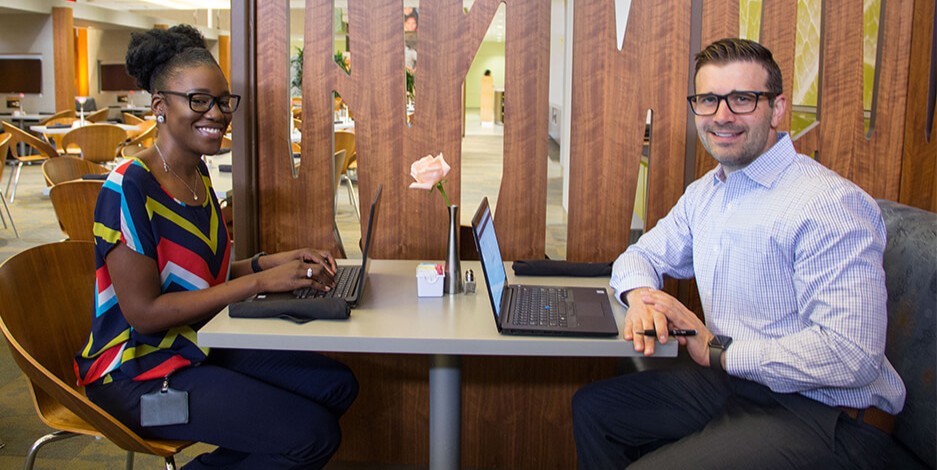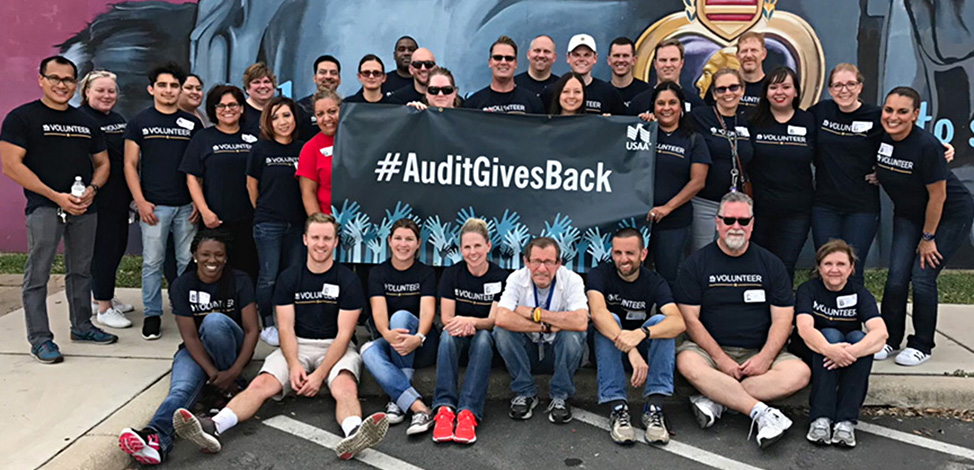 Benefits
Health Insurance

Parental Leave

ON-SITE GYM/
FITNESS CENTER

Paid Time Off

Retirement Plan
(With Match)

Health and
Wellness Programs
Our Culture
Diversity and inclusion — We work together to create an environment that welcomes diverse perspectives and talent.
Corporate responsibility — Our corporate responsibility programs share a common purpose of giving back to the military community.
Balance and wellness — Our benefits help you live your life to the fullest while balancing work and personal goals.
Educational opportunities — We foster a culture of learning, inspiring you to further develop your skill set and education.
Senior Audit Manager - Issue Validation
Location
San Antonio, Texas | Phoenix, Arizona | Plano, Texas
Secondary Locations San Antonio,Texas,;Phoenix,Arizona,;Plano,Texas,;
Job ID R0055041
Date posted 11/19/2020
Purpose of Job
We are seeking a talented Senior Audit Manager – Issue Validation for our San Antonio, TX, Phoenix, AZ, Plano, TX or 100% remote environments. Relocation assistance is available for this position.
About USAA
USAA knows what it means to serve. We facilitate the financial security of millions of U.S. military members and their families. This singular mission requires a dedication to innovative thinking at every level.
In each of the past five years, we've been a top-40 Fortune 100 Best Companies to Work For®, and we've ranked among Victory Media's Top 10 Military Friendly® Employers 13 years straight. We embrace a robust veteran workforce and encourage veterans and veteran spouses to apply.
Purpose of the Job
Manages audit engagements, varying in complexity, and often participates in complex, cross-functional risk-based assurance and advisory engagements driving quality of audit work. May lead engagements as Auditor-In-Charge (AIC). Maintains knowledge of financial services regulations and effectively responds and interacts with regulators. Provides oversight to multiple audit engagements and participates in review of engagement planning, fieldwork and reporting. Manages strategic initiatives and assists with the development and implementation of a risk-based audit plan. Serves, and/or partners with subject matter expert(s) within audit or the business to analyze issues, establish collaborative client relationships, and proactively work with client management to assess risk and improve internal controls.
Adheres to the Institute of Internal Auditors' International Standards for the Professional Practice of Internal Auditing (Standards) and Code of Ethics.
Job Requirements
PRIMARY RESPONSIBILITIES
Influences business and clients across the enterprise regarding effective internal controls and mitigating risks across the full Enterprise taxonomy and challenges business management to adopt appropriate policies and procedures and effective controls designed to mitigate risks.
Manages audit engagement-related efforts and assignments of staff with varying degrees of expertise and experience when conducting engagements, specialized audits or business audits recognizing the cross-matrixing and cross-functionality within the specialized functions/business areas.
Independently prepares, reviews, and leads continuous monitoring and advisory activities, special reviews and investigations.
Ensures assigned audit engagements are completed objectively, professionally, timely and in accordance with corporate and industry audit standards.
Approves the engagement risk and control matrix and scope of the audit for final review and approval by Audit Leadership.
Proactively identifies control weaknesses and opportunities for improvement in the current operating environment providing recommendations for corrective action.
Drafts the related audit issues and audit reports for issuance to respective client leadership conducting follow-up activities.
Responsible for quality of audit reviews with final signoff of work papers; proposes and/or recommends updates to the universe risk assessment of the entity based on audit results.
Leads team activities and provides feedback to the team on audit activities related to planning and scoping, testing and sampling methodology and testing conclusions that demonstrate critical thinking ability.
Builds and enhances client relationships across the organization for areas of responsibility helping to drive strategic objectives with the business.
Communicates effectively with business/clients to include delivering both risk-based and difficult messages. 
May be asked to communicate with regulators and executive leaders.
Provides recommendations on staffing assignments to audit leadership and guidance to staff members.
Provides coaching and guidance to other auditors ensuring timeliness and quality of audit engagement

deliverables.  

May deliver audit team end of engagement evaluations.
Provides input into the creation of the internal audit universe and audit entities risk profile. Updates universe risk assessment information with current and applicable research and industry feedback.
Participates in development of the Audit annual plan for assigned areas of responsibility including proper assessment and coverage of risks and emerging risks and
assists with execution of the annual plan.
MINIMUM REQUIREMENTS
Bachelor's degree in Business or relevant field such as Finance, Accounting, Business, or Information Technology OR four additional years of related experience beyond minimum required may be substituted in lieu of a degree.
8 years of audit, financial, insurance, banking, information technology or related business and/or leadership experience.
Experience performing internal audits, external audits, or applying audit, risk, or compliance acumen in a complex operational and regulatory environment.
Broad and comprehensive experience in Audit theory, internal audit principles with demonstrated experience in audit examining, analyzing, assessing, and drawing conclusions from audit work.
Demonstrated experience effectively communicating and challenging Controls with business partners and influencing business outcomes.
Understanding of risks and internal controls and the ability to evaluate and determine adequacy and efficiency of controls.
Experience in a support role, mentoring, and providing feedback to audit team members throughout the audit.
Experience in overseeing work with both internal and external partners in a highly collaborative environment
Demonstrated critical thinking and knowledge of data analysis tools and techniques and decision-making abilities.
Demonstrated experience in highly dynamic environment undergoing change; ability to deal with competing priorities.
PREFERRED REQUIREMENTS
6+ years of experience in large financial services internal audit department, or equivalent audit or consulting experience to include top tier firm (Big 4, Protiviti, etc.)
Demonstrated knowledge of internal controls, business and information technology risks, regulatory environment, and/or audit techniques in a large financial services institution
Strong understanding and experience auditing to Federal Financial Institutions Examination Council's (FFIEC) handbooks and standards
Prior audit experience managing programs around MRA/MRIA/CO
Demonstrated project management experience in risk or audit functions
Preferred designations includes Certified Internal Auditor (CIA), or other relevant business designations
*Qualifications may warrant placement in a different job level*
When you apply for this position, you will be required to answer some initial questions.  This will take approximately 5 minutes.  Once you begin the questions you will not be able to finish them at a later time and you will not able to change your responses.
The above description reflects the details considered necessary to describe the principal functions of the job and should not be construed as a detailed description of all the work requirements that may be performed in the job.
At USAA our employees enjoy one of the best benefits packages in the business, including a flexible business casual or casual dress environment, comprehensive medical, dental and vision plans, along with wellness and wealth building programs. Additionally, our career path planning and continuing education will assist you with your professional goals.
USAA also offers a variety of on-site services and conveniences to help you manage your work and personal life, including seven cafeterias, two company stores and three fitness centers.
For Internal Candidates: Must complete 12 months in current position (from date of hire or date of placement), or must have manager's approval prior to posting.
Last day for internal candidates to apply to the opening is 11/26/2020 by 11:59 pm CST time