Regulatory Relations Manager - Lead Level
Overview
With USAA, you can find career mobility while making a difference in the lives of our members. On a collaborative team, you will use your business skills and knowledge to enhance the control environment across the organization. Through robust professional training and exposure to a variety of USAA businesses, you will gain diverse experience. Come build a rewarding career where your growth and development are a priority.
Full Time
Experienced
No Travel
Success Profile
What makes a successful Regulatory Relations Manager - Lead Level at USAA?
Review the top traits we're looking for and see if you're the right fit.
Communicator
Proactive
Detail-oriented
Quick-thinking
Perceptive
Team Player
Here's what our people are saying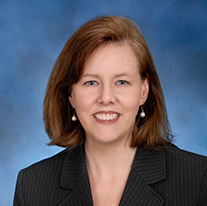 "At USAA, I feel I am surrounded by people who want to do the right thing. In Compliance, this is part of our job – facilitating adherence to laws and regulations and, in turn, doing what is best for our members. It goes beyond this, though. USAA makes it a priority for all employees, not just those in our department, to understand the importance of being a compliant company. "
Tara Gerhold, ED
Enterprise Anti-Money Laundering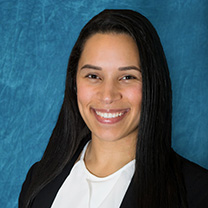 "During a time where it is so difficult to maintain a balance between work life and family, USAA has been instrumental and my number one supporter of achieving a healthy work/life balance! From giving me the opportunity to move across the country and work at home full-time when I got married, providing me paid bonding leave beyond the FMLA entitlement when I had my children to giving me amazing health, wellness, education and countless other benefits; I'm so grateful! Working for a company that not only takes care of its' members but equally takes care of its employees means the world to me and my family! "
Brittany A. Countiss, CAMS
AML Compliance Analyst Senior / AML Compliance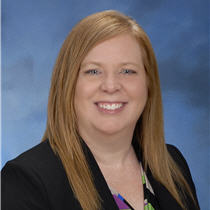 "I am continually impressed by the amazing benefits offered to USAA employees. I feel empowered to take charge of my career and USAA provided the means to make me more of a competitive candidate for promotion. I participated in the Manager Candidate School provided by USAA which gave me the tools needed to take the next step. USAA also paid for my Masters Degree in Management and Leadership, as well as two professional designations. "
Deb Cahill, MS, CAMS, CFE
AML Compliance Manager / AML Compliance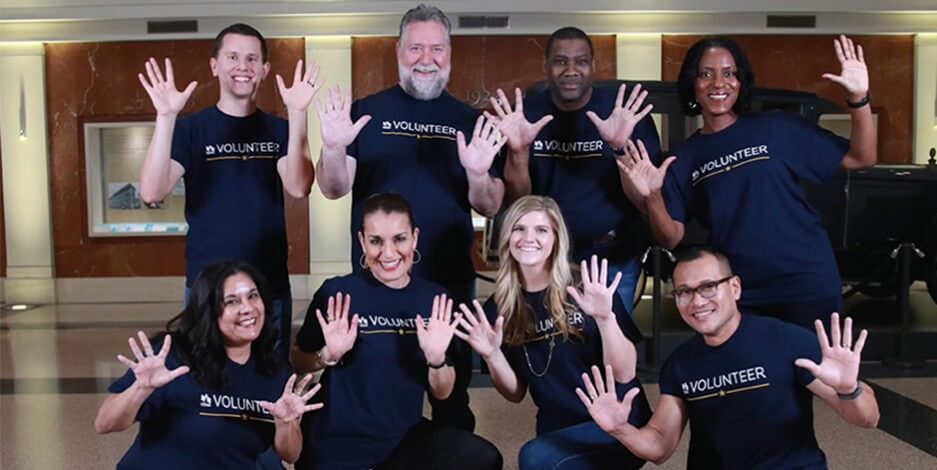 Benefits
Health Insurance

Parental Leave

ON-SITE GYM/
FITNESS CENTERr

Paid Time Off

Retirement Plan
(With Match)

Health and
Wellness Programs
Our Culture
Diversity and inclusion — We work together to create an environment that welcomes diverse perspectives and talent.
Corporate responsibility — Our corporate responsibility programs share a common purpose of giving back to the military community.
Balance and wellness — Our benefits help you live your life to the fullest while balancing work and personal goals.
Educational opportunities — We foster a culture of learning, inspiring you to further develop your skill set and education.
Regulatory Relations Manager - Lead Level
Location
San Antonio, Texas | Plano, Texas |
Secondary Locations San Antonio,Texas;Plano,Texas;REMOTE,ZZ;
Job ID R0048477
Date posted Jun. 19, 2020
Purpose of Job
We are seeking a talented Regulatory Relations Manager – Lead Level for our Plano, TX, San Antonio, TX, or Remote facility.
The Regulatory Relations function of the Chief Risk Office of USAA provides a broad range of strategic and tactical management of regulatory agency relationships. Responsibilities include promoting clear and consistent internal and external communications, identifying emerging regulatory issues, and support to management strategy concerning regulatory matters. Regulatory Relations oversees critical regulatory processes including the examination lifecycle, remediation and clearance of examination findings and ad hoc regulatory requests. The position requires recurring interactions with regulators, Lines of Business personnel, risk management, and other partners. Objectives include effective regulatory examination outcomes and the coordination and management of relationships with regulatory agencies. The primary focus of this position is the coordination and quality control of the regulatory examination process, including ensuring appropriate levels of examination preparedness and the quality and timeliness of information provided to regulators.
Job Requirements
About USAA
USAA knows what it means to serve. We facilitate the financial security of millions of U.S. military members and their families. This singular mission requires a dedication to innovative thinking at every level.
In each of the past five years, we've been a top-40 Fortune 100 Best Companies to Work For®, and we've ranked among Victory Media's Top 10 Military Friendly® Employers 13 years straight. We embrace a robust veteran workforce and encourage veterans and veteran spouses to apply.
USAA Careers - Award Winning Workplace (17 seconds)
USAA Careers – World Class Benefits (31 seconds)
PRIMARY RESPONSIBILITIES
Acts as a trusted adviser to the Business and control functions on regulatory and supervisory developments; and to the regulators on USAA specific developments.
Serves as a central resource in developing strategies for the execution of regulatory exams and supervisory developments
Implements industry best practices for regulatory examination management by providing centralized task management and expertise. 
Develops and communicates insights on USAA-specific regulatory engagement issues, in addition to broader regulatory industry-wide issues/themes.
Leads, assembles, and facilitates stakeholder responses to questions and information requests received from regulators, ensuring timely delivery and escalating when needed. 
Ensures quality assurance is performed on stakeholder responses ensuring completeness and accuracy before submitting responses to regulators.   
Serves as a resource to team members on escalated issues.
MINIMUM REQUIREMENTS
Bachelor's degree required OR 4 additional years of related experience beyond the minimum required may be substituted in lieu of a degree.
A minimum of 8 or more years (12 years if no degree) relevant work experience (such as regulatory interactions, risk management policies and frameworks) to include serving as a regulator or interfacing with regulators.
Demonstrated experience working in a highly regulated environment.
Advanced knowledge of laws and regulations applicable to large financial institutions (e.g. OCC
Heightened Standards, FFIEC Handbooks and Guidance)
Expert knowledge of relevant industry regulations and risk management with the ability to consult and provide insight and guidance. 
Demonstrated ability to interface with the most senior leaders to provide effective guidance and regulatory expertise.
Demonstrated ability to develop and communicate complex concepts verbally and in writing
Advanced knowledge of Microsoft Office tools to include Word, Excel and PowerPoint.
*Qualifications may warrant placement in a different job level*
When you apply for this position, you will be required to answer some initial questions.  This will take approximately 5 minutes.  Once you begin the questions you will not be able to finish them at a later time and you will not able to change your responses.
PREFERRED EXPERIENCE
Former Regulatory experience
Previous exam management experience
Compliance Subject Matter Expert
The above description reflects the details considered necessary to describe the principal functions of the job and should not be construed as a detailed description of all the work requirements that may be performed in the job.
At USAA our employees enjoy one of the best benefits packages in the business, including a flexible business casual or casual dress environment, comprehensive medical, dental and vision plans, along with wellness and wealth building programs.  Additionally, our career path planning and continuing education will assist you with your professional goals.
Relocation assistance is not available for this position.
For Internal Candidates:
Must complete 12 months in current position (from date of hire or date of placement) or must have manager's approval prior to posting.
Last day for internal candidates to apply to the opening is 6/25/20 by 11:59 pm CST time.