Overview
Here at USAA, you might oversee the product, the process, the project, or all of the above. But no matter what you apply your management skills to, you will always guide your team toward meeting the needs of our valued membership—the men and women who serve us in the military. Come build a meaningful career through leadership and help drive USAA forward.
Full Time
Experienced
Minimal Travel
Success Profile
What makes a successful Portfolio Manager Lead at USAA?
Review the top traits we're looking for and see if you're the right fit.
Collaborative
Multi-tasker
Communicator
Problem solver
Deadline-oriented
Relationship expertise
Here's what our people are saying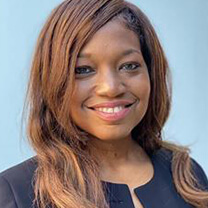 "USAA is passionate about our members and those who serve them. Our design and delivery process owner teams are dedicated to providing seamless, repeatable processes which improve employee and member experiences. During my 20-year USAA career, I've had the opportunity to support members as an MSR, coach, process engineer and leader. Thank you, USAA,!"
Afrika
Director Business Process Consultant (PM)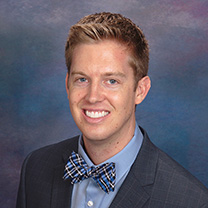 "At USAA, our Mission and our Member is at the forefront of all we do. I'm blessed to work for an organization that truly does make decisions to better the financial lives of our Military Members."
Brad
Director Bank Omnichannel Operations (PM)
Benefits
Health Insurance

Parental Leave

ON-SITE GYM/
FITNESS CENTER

Paid Time Off

Retirement Plan
(With Match)

Health and
Wellness Programs
Our Culture
Diversity and inclusion — We work together to create an environment that welcomes diverse perspectives and talent.
Corporate responsibility — Our corporate responsibility programs share a common purpose of giving back to the military community.
Balance and wellness — Our benefits help you live your life to the fullest while balancing work and personal goals.
Educational opportunities — We foster a culture of learning, inspiring you to further develop your skill set and education.
Portfolio Manager Lead
Location
San Antonio, Texas | Colorado Springs, Colorado | Phoenix, Arizona | Tampa, Florida
Secondary Locations San Antonio,Texas,;Colorado Springs,Colorado,;Phoenix,Arizona,;Tampa,Florida,;Tampa,Florida,;
Job ID R0054959
Date posted 11/21/2020
Purpose of Job
"We are currently seeking multiple talented Portfolio Manager Leads for any of the following locations: San Antonio Home Office I, Colorado Springs Campus, Phoenix Campus, Tampa Crosstown, Tampa Campus or Remote Work from Home opportunity.
The Portfolio Manager Leads will be part of the Portfolio Alignment and Governance & Controls teams - part of the newly established P&C PMO. Prior Scaled Agile Framework experience is essential to this role as you will help align strategy and execution by applying Lean and systems thinking approaches to strategy and investment funding, Agile portfolio operations, and EPMO governance & controls.
Responsible for governing CoSA or local portfolios and ensuring compliance with applicable policies, procedures, standards, controls and regulations. Partners with Executive Sponsors, Program Sponsors, business owners and additional stakeholders to ensure alignment to strategic objectives and effective prioritization, planning, delivery and benefits realization of work efforts."
Job Requirements
About USAA
USAA knows what it means to serve. We facilitate the financial security of millions of U.S. military members and their families. This singular mission requires a dedication to innovative thinking at every level.
In each of the past five years, we've been a top-40 Fortune 100 Best Companies to Work For®, and we've ranked among Victory Media's Top 10 Military Friendly® Employers 13 years straight. We embrace a robust veteran workforce and encourage veterans and veteran spouses to apply.
USAA Careers - Award Winning Workplace (17 seconds)
USAA Careers – World Class Benefits (31 seconds)
Identifies and manages existing and emerging risks that stem from business activities and the job role. 
Ensures risks associated with business activities are effectively identified, measured, monitored, and controlled. 
Follows written risk and compliance policies and procedures for business activities. 
Oversees, governs and is accountable for local CoSA or local portfolio (i.e., Staff Agency Portfolio).
Accountable for completion of governance routines.  
Accountable and responsible for overseeing the portfolio on an ongoing basis, to resolve and disseminate information.
Identifies, manages and resolves systemic cross-work risks / issues and interdependency conflicts
Manages risk to overall portfolio and escalates issues as needed.
Ensures effective financial and resource management of overall portfolio, assisting in managing portfolio expenses to achieve business value.
Monitors work efforts for stale projects and need for resolution, including termination proposal if applicable.
Works with Enterprise Integrated Planning (EIP) to influence prioritization and sequencing of work efforts within portfolio, as applicable.
Monitors and makes decisions pertinent to scope changes as needed.
Reviews and resolves risk and issue escalations for portfolio, identifies need for escalations as needed.
Communicates regularly with Executive Sponsors, Program Sponsors, business owners, and additional stakeholders as required. 
Establishes and manages critical path by mapping out and managing work effort scheduling and interdependencies based on constraints and risks.
Reviews health and performance of portfolio regularly and identifies performance improvement opportunities. 
Ensures compliance of Portfolio with company and regulatory policies and procedures.
Adheres to EPMO processes, procedures, controls, standards, tools and templates (as required).
Leverages existing change management routines as needed.
Drives the adoption and sustainment of changes within the organization in compliance with USAA's Change Management framework.
Minimum Requirements
Bachelor's Degree OR 4 additional years of related experience beyond the minimum required may be substituted in lieu of a degree.
8 years of progressive program or portfolio management experience to include process improvement and/or consulting for large strategic efforts
Strong understanding of project, program and portfolio management and principles.
Proficient in the full life cycle experience managing strategic and operational work efforts.
Experience on portfolio management and execution experience delivering complex work efforts working with Waterfall and Agile methodologies.
3 years SAFe methodology experience and well versed with Scaled Agile Framework's Portfolio Management methodology.
Currently possess at least one of the following: Certified Project Manager (CPM), Lean Portfolio Management Certification, Project Management Professional (PMP), or gain one within 6 months of placement. 
*Qualifications may warrant placement in a different job level*
When you apply for this position, you will be required to answer some initial questions.  This will take approximately 5 minutes.  Once you begin the questions you will not be able to finish them at a later time and you will not able to change your responses.
Preferred
Recent experience identifying and monitoring risk and dependencies across large groups of work
Working within or standing up Lean Portfolio Management
Prior P&C (Property & Casualty) experience
Strong understanding of business case development including both initial and sustainability costs, ROIs and ongoing tracking 
Strong executive level presence
The above description reflects the details considered necessary to describe the principal functions of the job and should not be construed as a detailed description of all the work requirements that may be performed in the job.
At USAA our employees enjoy one of the best benefits package in the business, including a flexible business casual or casual dress environment, comprehensive medical, dental and vision plans, along with wellness and wealth building programs.  Additionally, our career path planning and continuing education will assist you with your professional goals.
Relocation assistance is not available for this position.
For Internal Candidates:
Must complete 12 months in current position (from date of hire or date of placement), or must have manager's approval prior to posting.
Last day for internal candidates to apply to the opening is 11/25/20 by 11:59 pm CST time.