Lead Automation Test Engineer-Remote Work Location Available
Overview
At USAA, you'll be able to align your skillset with our values. Our Data & Analytics team provides crucial insights that benefit our members – active military, those who've served and their families. So, when you look beyond the facts and figures, you won't just find a solution for our business. You'll find a way to improve the livelihoods and outcomes of our members. See how you can grow a meaningful career with USAA.
Full Time
Experienced
Minimal Travel
Success Profile
What makes a successful Lead Automation Test Engineer-Remote Work Location Available at USAA?
Review the top traits we're looking for and see if you're the right fit.
Achiever
Problem solver
Detail-oriented
Results driven
Flexible
Team player
Here's what our people are saying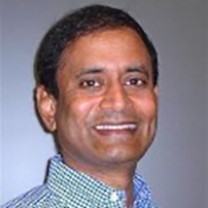 "USAA helps me create an environment for success for my team, where we can create healthy challenges, drive accountability, feel valued, innovate and build for the future. Every day, I feel blessed to be serving those that have served the country."
Venkata A.
Information Governance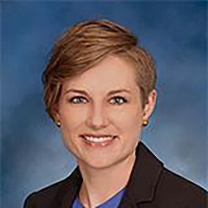 "As a woman in Data Science, I like working for a company that values diversity and inclusion. Additionally, I am a military BRAT and a member of a Gold Star Family, so USAA's mission is an incredible opportunity to 'Go Above for those who have Gone Beyond.' Put simply, coming to USAA feels like coming home."
Michelle S.
Data Scientist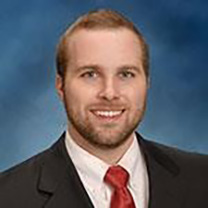 "USAA truly believes in the value of leveraging our data to improve Member experiences. What I work on every day ends up impacting our Members. I am elated to be part of a company where my work is impactful and where my ongoing professional growth and academic pursuits are supported and even promoted."
David H.
Data Scientist
Benefits
Health Insurance

Parental Leave

ON-SITE GYM/
FITNESS CENTER

Paid Time Off

Retirement Plan
(With Match)

Health and
Wellness Programs
Our Culture
Diversity and inclusion — We work together to create an environment that welcomes diverse perspectives and talent.
Corporate responsibility — Our corporate responsibility programs share a common purpose of giving back to the military community.
Balance and wellness — Our benefits help you live your life to the fullest while balancing work and personal goals.
Educational opportunities — We foster a culture of learning, inspiring you to further develop your skill set and education.
Lead Automation Test Engineer-Remote Work Location Available
Location
San Antonio, Texas | Colorado Springs, Colorado | Phoenix, Arizona | Plano, Texas | Tampa, Florida | Addison, Texas
Secondary Locations San Antonio,Texas;Colorado Springs,Colorado;Phoenix,Arizona;Plano,Texas;Tampa,Florida;Addison,Texas;
Job ID R0050970
Date posted 08/27/2020
Purpose of Job
Analyzes complex business problems and issues using data from internal and external sources to provide insight to analysts and decision makers. Identifies and interprets trends and patterns in datasets to locate influences. Creates specifications for reports and analysis based on business needs and required or available data elements. May provide consultation to users and lead cross functional teams to address business issues. Prototypes solutions for displaying information based on business needs.
Bank Business Intelligence and Analytics (BBIA) is seeking a Business Intelligence Analyst to support the Data Experience team's Quality Assurance function. The ideal candidate will have a strong technical acumen, excellent understanding of the data development life cycle, and passion for data quality. The analyst will be working alongside IT and business partners to understand data requirements, establish an appropriate test plan, design and build all test scripts, execute test scripts, triage and report data defects identified in the test plan to appropriate stakeholders, and evidence/document all findings within USAA Federal Savings Bank's test case management tool. This candidate should have a strong desire to drive automation and an eye for identifying opportunities to simplify, reuse, and drive efficiencies throughout the process. Testing will include non-functional and functional requirements. This is a newly formed team in BBIA and offers a unique experience for an analyst to come in at the ground floor and apply their expertise.
Job Requirements
About USAA
USAA knows what it means to serve. We facilitate the financial security of millions of U.S. military members and their families. This singular mission requires a dedication to innovative thinking at every level.
In each of the past five years, we've been a top-40 Fortune 100 Best Companies to Work For®, and we've ranked among Victory Media's Top 10 Military Friendly® Employers 13 years straight. We embrace a robust veteran workforce and encourage veterans and veteran spouses to apply.
USAA Careers - Award Winning Workplace (17 seconds)
USAA Careers – World Class Benefits (31 seconds)
We are currently seeking a Talented Lead Automation Test Engineer at any of USAA's offices or Remote Position.
Job Description:
Identifies and manages existing and emerging risks that stem from business activities and the job role. 
Ensures risks associated with business activities are effectively identified, measured, monitored, and controlled. 
Follows written risk and compliance policies and procedures for business activities. 
Leads and provides oversight in gathering complex and often unique business requirements by partnering with customers to define the business problem and data needs.
Utilizes and expert understanding of multiple data structures and sources to lead or direct the development and implementation of business intelligence solutions, which may include data visualization, data transformation or data collection.
A strategic partner with IT execution teams on the development of analytic infrastructures, data engineering, or related business intelligence efforts. Includes collaborating on the design and implementation of technical standards and governance practices. 
Applies data visualization best practices - often selecting the right data 'tool for the job' - to identify and interpret trends or patterns while following standard Enterprise branding. 
Understands the value of prototyping, usability, and the end-user experience to maximize the impact of the final data visualization product (dashboard, report, insight, or analysis).  
Acts as a trusted data visualization advisor to the stakeholder/end-user in order to drive business value. 
Provides thought leadership and system thinking to influence relevant data, information, and application architecture decisions.
Agile champion who is responsible for the methodology, execution, and team education on best practices.
Provides internal team leadership by mentoring and providing guidance on business intelligence tools, techniques and processes.
Prioritizes, assigns, and monitors work assignments under the direction of management.
Influences and drives Business Intelligence maturation across the Data & Analytic community.
Actively participates in industry, COE, or other discipline-relevant groups/panels to keep abreast of industry trends and share best practices with team.
Minimum Education:
Bachelor's degree in Data Science, Computer Science, Business Analytics or other business-relevant discipline OR
4 additional years of relevant data and analytics or technical experience beyond the minimum required may be substituted in lieu of a degree.
Minimum Experience:
8 years of experience in data and analytics, technical or business-relevant function; OR if advanced degree in a STEM discipline, 6 years' experience in data and analytics, technical, or business-relevant function.
3 years of direct and/or indirect management experience.
Experience and expertise in the identification and implementation of innovative approaches to address complex business problems and solutions.
Extensive experience developing business deliverables that leverage business intelligence platforms, data management platforms, or SQL-based languages (Tableau, Business Objects, Snowflake, Hadoop, Netezza, NoSQL, ANSI SQL, or related).
Proven expert ability to leverage or build business knowledge through meaningful partnerships at the individual contributor, leadership, and EMG levels.
Demonstrated expert-level communication skills delivering tailored presentations to all levels of management.
Demonstrated thought leadership in embedding intuitive story telling within the business intelligence solutions and platforms including concise presentation of complex technical details. 
Demonstrated data and/or analytics subject matter expertise.
*Qualifications may warrant placement in a different job level*
When you apply for this position, you will be required to answer some initial questions.  This will take approximately 5 minutes.  Once you begin the questions you will not be able to finish them at a later time and you will not able to change your responses.
Preferred:
Define and document the QA automation processes, best practices, Automation Frameworks and roll out to different projects across the group.
Analyze current state of testing and requirements for automation.
Identify and recommend the automated testing processes and tools
Develop a roadmap and detailed implementation plan for test automation.
Collaborate with project teams to strategize & align long-term solution for automation including roadmap, tools, framework & approach.
Provide leadership, guidance, training and mentoring to implement test automation across project teams.
Develop Automation Dashboards and formulate KPIs to highlight automation and determine improvement opportunities.
Ensure comprehensive test coverage and achieve efficiency goals through Automation.
Assist management team with the technical presentation of proposed automation solutions.
The above description reflects the details considered necessary to describe the principal functions of the job and should not be construed as a detailed description of all the work requirements that may be performed in the job.
At USAA our employees enjoy one of the best benefits package in the business, including a flexible business casual or casual dress environment, comprehensive medical, dental and vision plans, along with wellness and wealth building programs.  Additionally, our career path planning and continuing education will assist you with your professional goals.
Relocation assistance is available for this position.
For Internal Candidates:
Must complete 12 months in current position (from date of hire or date of placement), or must have manager's approval prior to posting.
Last day for internal candidates to apply to the opening is 10//20 by 11:59 pm CST time.