Overview
Here at USAA, you might oversee the product, the process, the project, or all of the above. But no matter what you apply your management skills to, you will always guide your team toward meeting the needs of our valued membership—the men and women who serve us in the military. Come build a meaningful career through leadership and help drive USAA forward.
Full Time
Experienced
Minimal Travel
Success Profile
What makes a successful IT Intern at USAA?
Review the top traits we're looking for and see if you're the right fit.
Collaborative
Multi-tasker
Communicator
Problem solver
Deadline-oriented
Relationship expertise
Here's what our people are saying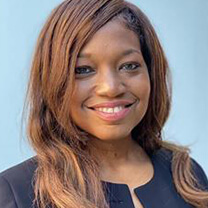 "USAA is passionate about our members and those who serve them. Our design and delivery process owner teams are dedicated to providing seamless, repeatable processes which improve employee and member experiences. During my 20-year USAA career, I've had the opportunity to support members as an MSR, coach, process engineer and leader. Thank you, USAA,!"
Afrika
Director Business Process Consultant (PM)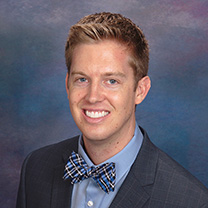 "At USAA, our Mission and our Member is at the forefront of all we do. I'm blessed to work for an organization that truly does make decisions to better the financial lives of our Military Members."
Brad
Director Bank Omnichannel Operations (PM)
Benefits
Health Insurance

Parental Leave

ON-SITE GYM/
FITNESS CENTER

Paid Time Off

Retirement Plan
(With Match)

Health and
Wellness Programs
Our Culture
Diversity and inclusion — We work together to create an environment that welcomes diverse perspectives and talent.
Corporate responsibility — Our corporate responsibility programs share a common purpose of giving back to the military community.
Balance and wellness — Our benefits help you live your life to the fullest while balancing work and personal goals.
Educational opportunities — We foster a culture of learning, inspiring you to further develop your skill set and education.
IT Intern
Location
San Antonio, Texas | Phoenix, Arizona | Plano, Texas
Job ID R0056547
Date posted 01/14/2021
Purpose of Job
USAA's 10-week, summer internship program offers college students the chance to discover what it's like to work at a Fortune 100 company and leading financial services organization. Our interns deliver innovative solutions to real business challenges, and build enduring relationships with their manager and an assigned mentor. While gaining insight into the service of the military community and USAA's noble mission, interns are immediately part of USAA's collaborative culture. Spend your summer at USAA and gain a career where you can make a difference!
Our 2021 summer internship program will start on May 24, 2021 and last through July 30, 2021. To be eligible, you must be a college student during the time of the internship program.
IT Interns provide support to the Enterprise and have an opportunity to significantly impact organizational growth and effectiveness through delivering best in class technology solutions. Engaged in all phases of the software systems and application development lifecycle which include; gathering and analyzing requirements, designing, testing, documenting and implementing software, responding to outages. Identify and manage existing and emerging risks that stem from business activities and ensure these risks are effectively identified and escalated to be measured, monitored and controlled.
Following the internship, the potential career path would be into entry level Software Engineering, Infrastructure Engineering or Data Engineering roles.
Job Requirements
Tasks:
Identifies and manages existing and emerging risks that stem from business activities and the job role
Ensures risks associated with business activities are effectively identified, measured, monitored, and

controlled

Follows written risk and compliance policies and procedures for business activities
Design, develop, code, and test technical solutions collaborating with senior engineers
Participate in code/design reviews
May begin to help organize work to deliver features and solutions
Learns how to independently resolve production issues through troubleshooting of applications and components
​
Minimum Education:
Pursuing a bachelor's degree or higher

at a 4-year accredited university

Graduation date cannot be prior to the end of the internship
Minimum Work Experience:
0 to 2 years of related experience and accountability for simple to moderately complex tasks and/or projects required

Foundational and conceptual knowledge of the function/discipline and demonstrated application of knowledge, skills and abilities towards work products required

Foundational level of business acumen in the areas of the business operations, industry practices and emerging trends required
USAA has an effective process for assessing market data and establishing ranges to ensure we remain competitive. You are paid within the hourly range based on your experience and market position. The hourly range for this position is: $24 - $30 per hour *(this does not include geographical differential, it may be applied based on your work location)
Interns are eligible to receive an intern stipend to assist with expenses.
*Geographical Differential: Geographic pay differential is additional pay provided to eligible employees working in locations where market pay levels are above the national average.