Info Security Engineer Lead
Overview
With USAA, you can have a true impact as part of a company that makes you a priority. As you work to push technology forward and serve military members and their families, USAA will ensure you're constantly learning and growing. You will be encouraged to always leverage your innovative thinking as you design, test, take risks, create new technology and make a difference. Come build a rewarding career with a company that's as loyal to you as it is to its customers.
Full Time
Experienced
Professional Development Opportunities
Success Profile
What makes a successful Info Security Engineer Lead at USAA?
Review the top traits we're looking for and see if you're the right fit.
Collaborative
Results driven
Focused
Team Player
Problem-solver
Versatile
Here's what our people are saying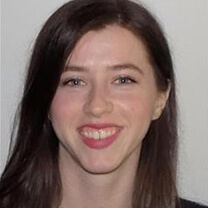 "As a Software Developer at USAA, I am constantly provided opportunities to learn new and exciting technologies. I have been able to pursue software craftsmanship by exploring paired programming, test-driven development and continuous learning. I am thrilled to work at a company that challenges me and allows me to grow both personally and professionally. "
Cree White
Software Engineer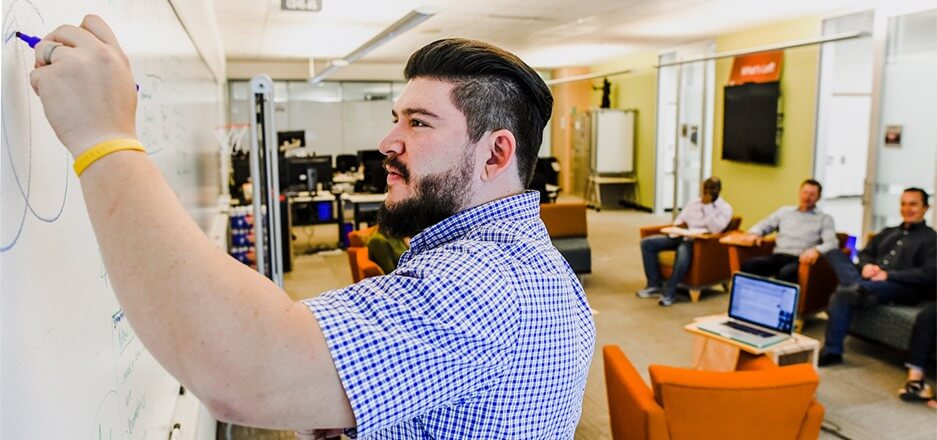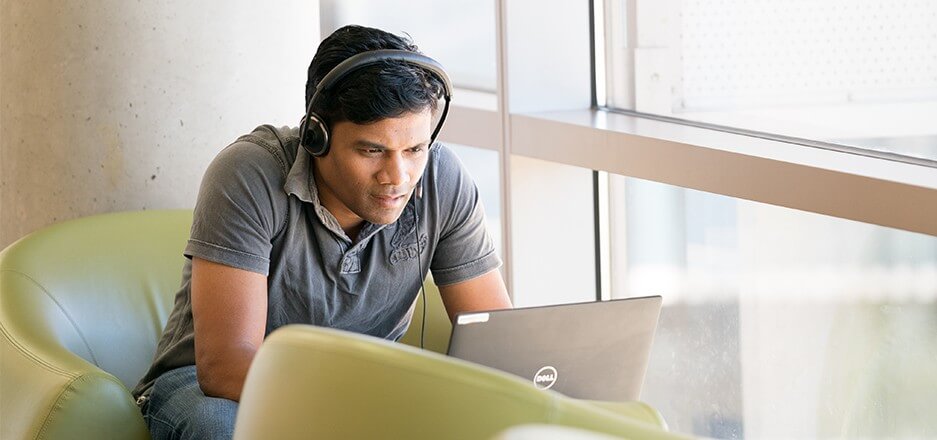 Benefits
Health Insurance

Parental Leave

ON-SITE GYM/
FITNESS CENTER

Paid Time Off

Retirement Plan
(With Match)

Health and
Wellness Programs
Our Culture
Diversity and inclusion — We work together to create an environment that welcomes diverse perspectives and talent.
Corporate responsibility — Our corporate responsibility programs share a common purpose of giving back to the military community.
Balance and wellness — Our benefits help you live your life to the fullest while balancing work and personal goals.
Educational opportunities — We foster a culture of learning, inspiring you to further develop your skill set and education.
Info Security Engineer Lead
Location
San Antonio, Texas |
Secondary Locations REMOTE,ZZ;San Antonio,Texas;
Job ID R0048335
Date posted Jun. 17, 2020
Purpose of Job
As an Information Security Engineer, you'll work to secure the Active Directory and Federation infrastructure for a world class, Fortune 100 financial services organization. You'll bring solid experience in a wide range of technologies including one or more of Microsoft Active Directory, Okta Single Sign-On Solution, and CyberArk enterprise password vault while working with auditors and regulators to assess these platforms. Our Information Security Engineers work closely with Product Management, IT Operations, internal and external auditors, as well as other members of the Information Security department to facilitate the financial security of USAA's members, associates, and their families.
Conducts software and systems engineering to develop new capabilities, ensuring Information Security is integrated across the enterprise. Conducts comprehensive technology research to evaluate potential vulnerabilities in Enterprise systems. Identifies and manages existing and emerging risks that stem from business activities and ensures risks associated with business activities are effectively identified, measured, monitored, and controlled. Installs, configures, troubleshoots, and maintains hardware and software.
Job Requirements
About USAA
USAA knows what it means to serve. We facilitate the financial security of millions of U.S. military members and their families. This singular mission requires a dedication to innovative thinking at every level.
In each of the past five years, we've been a top-40 Fortune 100 Best Companies to Work For®, and we've ranked among Victory Media's Top 10 Military Friendly® Employers 13 years straight. We embrace a robust veteran workforce and encourage veterans and veteran spouses to apply.
USAA Careers - Award Winning Workplace (17 seconds)
USAA Careers – World Class Benefits (31 seconds)
Researches and analyzes the latest capabilities of specific Information Security (e.g. Cloud services, encryption, PKI etc.) and IT technologies (e.g. operating systems, networks, storage, virtualization etc.).
Considered an expert in the USAA implementations of these technologies.
Reviews, interprets, and resolves disputes for Information Security baselines for specific technologies (e.g. operating systems, databases).
Leads the operations and maintenance for hardware and software of Information Security solutions and technologies (e.g. firewalls, intrusion prevention (IPS), web application firewalls (WAF), web proxies).
Initiates vendor roadmap discussions and feature requests.
Consults with Architects to plan future technical solutions.
Monitors and troubleshoots highly complex systems, tools and/or networking solutions.
Performs investigative research, analysis and troubleshooting to identify, resolve, and report highly complex security issues.
Collaborates with Security Analysts to tune and enhance Information Security solutions and technologies to keep up with the latest threats.
Guides the development of

code/scripts/automation

written to detect or prevent new threats that do not have commercial solutions available yet or to automate Information Security processes to increase efficiencies.
Designs and develops new tools/technologies as related to Information Security and shares them with the community.
Drives and directs quality work efforts. Serves as the primary resource for cross-functional team members on escalated issues of a unique nature.
Maintains expert level knowledge of USAA Information Security standards as well as industry information security best practices, frameworks, laws and regulations.
Follows written risk and compliance policies and procedures for business activities.
Minimum Education:
Bachelor's Degree Or 4 additional years of related experience beyond the minimum required may be substituted in lieu of a degree.
Minimum Experience:
8 or more years of related experience in Information Security, Cybersecurity, Identity and Access Management (IAM) and/or Information Technology to include accountability for complex tasks and/or projects.
6 or more years of related experience in Firewall, Web Proxies, Web Application Firewall, Intrusion Prevention Systems (IPS/IDS), Mainframe, Windows, Linux, Apple, Security Information and Event Management (SIEM) and/or Security Orchestration, Automation, and Response (SOAR) solutions.
Expert level of business acumen in the areas of business operations, risk management, industry practices and emerging trends.
Advanced troubleshooting skills. (Packet analyzer a plus)
Programming or scripting experience (Python or PowerShell preferred).
*Qualifications may warrant placement in a different job level*
When you apply for this position, you will be required to answer some initial questions.  This will take approximately 5 minutes.  Once you begin the questions you will not be able to finish them at a later time and you will not able to change your responses.
Preferred Experience:
4 years experience with Windows Active Directory
2 years experience with Federation technology such as Okta or Azure AD
2 years experience with SAML 2.0, OIDC, OAuth 2.0, or SCIM
1 years experience with Gitlab, Postman, Linux Bash, Windows Batch, Powershell, or Python
Experience with CyberArk or BeyondTrust enterprise products
Experience with Agile, Scrum, or SAFe methodologies
Experience overseeing workload for team, setting technical direction, or developing metrics for management
Experience working in a heavily regulated financial services environment
Familiar with regulations such as Regulation W, PCI, HIPAA, CCPA, GDPR
The above description reflects the details considered necessary to describe the principal functions of the job and should not be construed as a detailed description of all the work requirements that may be performed in the job.
At USAA our employees enjoy one of the best benefits package in the business, including a flexible business casual or casual dress environment, comprehensive medical, dental and vision plans, along with wellness and wealth building programs.  Additionally, our career path planning and continuing education will assist you with your professional goals.
Relocation assistance is not available for this position.
For Internal Candidates:
Must complete 12 months in current position (from date of hire or date of placement), or must have manager's approval prior to posting.
Last day for internal candidates to apply to the opening is 6/23/20 by 11:59 pm CST time.