Enterprise Operational Risk Executive
Overview
With USAA, you can make a difference in the lives of our members. Among an inspiring team, you will develop quantitative and analytic models, assessments and applications. Through your deep experience in various disciplines, you will apply diverse methodologies to solve complex and undefined risk-related problems. Come build a meaningful career and work alongside leadership to drive USAA forward.
Success Profile
What makes a successful Enterprise Operational Risk Executive at USAA? Review the top traits we're looking for and see if you're the right fit.
Consistent
Results driven
Focused
Detailed oriented
Problem solver
Strategic
Here's what our people are saying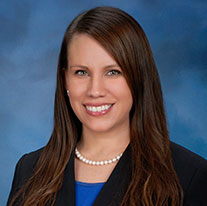 "The leadership team is committed to enabling employees to learn and grow. I am proud to work for a company that focuses so clearly on doing the right thing for our members and our employees. That commitment and drive is evident as we work together to ensure effective Risk Management throughout the lines of defense."
Jackie Galvin
Risk Analyst, Senior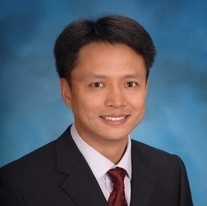 "USAA reminds me every day that while we take care of each other and those who count on us to serve them, we will absolutely be rewarded. We are truly blessed to work for such a great company, alongside all the amazing people who are diligently dedicated to fulfill our commitment to become a fully compliant company."
Zyn Nie
Director Quantitative Risk Management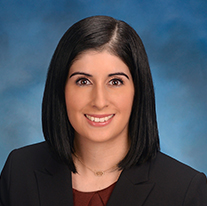 "I love working at USAA. I feel empowered as a risk professional and I enjoy working alongside leaders who are passionate and mission focused."
Ashley Morrison
Lead Risk Analyst
Benefits
Health Insurance

Maternity and Paternity

Leave

Onsite Gym/

Fitness Center

Paid Time Off

Retirement Plan (With Match)

Health and Wellness Programs
Our Culture
Diversity and inclusion — We work together to create an environment that welcomes diverse perspectives and talent.
Corporate responsibility — Our corporate responsibility programs share a common purpose of giving back to the military community.
Balance and wellness — Our benefits help you live your life to the fullest while balancing work and personal goals.
Educational opportunities — We foster a culture of learning, inspiring you to further develop your skill set and education.
Enterprise Operational Risk Executive
Location
San Antonio, Texas
Secondary Locations San Antonio,Texas;REMOTE,ZZ;
Job ID R0038967
Purpose of Job
The VP, Enterprise Operational Risk leads the enterprise's efforts to establish an operational risk management framework that sets out the governance program, including policies, procedures, controls needed to proactively identify, assess, measure, report on, mitigate and control operational risk exposures across the organization. This executive's responsibilities include setting standards and providing support across the enterprise to remain within the enterprise's risk tolerance and risk appetite statements. This executive also provides independent oversight to operational risk management practices across the business. This role is focused on limiting USAA's exposure to risks such as those resulting from human errors, process and system breakdowns, and external events to ensure a stable, reliable, safe and secure operating environment.
Job Requirements
Managerial Responsibilities
Leads design and oversees implementation of USAA's operational risk strategy, taking into account USAA's business strategy and nuanced supervisory expectations, including how they apply in a matrixed commercial environment.
Role models USAA's mission, core values, culture and desired behaviors – including a culture of operational risk management.
Develops talent in the operational risk team to deliver performance and results – including the identification, development and retention of talent with requisite risk capabilities as well as providing leadership and overseeing performance management and staff development activities.
Supervises and drives operational planning of the operational risk department – including core business processes and technologies.
Oversees funding, budgeting and execution of operational risk initiatives and projects across the businesses and legal entities.
Holds self and others accountable for meeting commitments by setting and clearly communicating expectations and roles and responsibilities relative to operational risk.
Technical and Risk Responsibilities           
Provides independent oversight of the operational risk management program and oversee the organization's risk-taking activities including the assessment of operational risks and issues independent of front line units.

Establishes Enterprise and CoSA-specific operational risk policies and associated procedures and processes -- including those needed to monitor and report on risks and mitigation to key stakeholders. .

Develops, communicates and reinforces the organization's operational risk tolerance and operational risk appetite statements and associated limits.

Oversees the risk and control self-assessment (RCSA) process to confirm quality and effectiveness.

Organizes and participates in business stress testing activities. 

Provides counsel to the business on operational risk management issues through collaboration with functional leaders, business risk liaisons, and line of business leaders to identify, assess, and mitigate all relevant risks. Leads and advises key stakeholders on operational risk mitigation strategies by providing risk consultation for major initiatives and projects (including business planning).
Interacts, engages and challenges USAA's line of business product and channel leaders on complex, multi-product processes and procedures to ensure risks are managed and mitigated according to risk tolerances.
Monitors adherence to operational risk policies and procedures and engages in ongoing communication with front line units regarding adherence to operational risk limits.

Identifies and assesses, on an ongoing basis, the organization's material aggregates operational risks, escalating and reporting on significant risk breaches, variation in risk assessments, and resolutions -- oversees gap monitoring, oversight and escalation.

Trains 1st Line of Defense on operational risk management concepts and responsibilities.
Develops and manages company risk dashboards to gain adherence and establish governance process for accountability from business leadership.
Acts as liaison with Compliance and Legal on federal and state legal and regulatory considerations.
Governance Committees
Interacts with or participates in enterprise governance committees, such as:
Enterprise Compliance Risk Committee
Enterprise Operational Risk Committee
Requirements
Education
Bachelor's degree is required.

Advanced degree such as MBA is preferred.
Experience
A minimum of 12 years of experience in a technical discipline (e.g. Operational Risk) with a proven track record leading comparable operations and programs (e.g. complex operational risk programs)

is required.

A minimum of 8 years of people leadership experience in building, managing and/or developing high-performing teams is required.

A minimum of 8 years of relevant experience in a large financial institution ($100 billion +), including 5+ years post-Dodd Frank, in a senior staff role within a within a risk department is required.
Regulatory Understanding
Demonstrated understanding of the full spectrum of regulatory actions, including examinations and other supervisory engagement and processes, such as:
Dodd-Frank Act

Home Owners' Loan Act

Fair Lending laws

Texas Insurance Code

New York Insurance Law
Federal regulations and supervisory guidance:
12 CFR Part 238 (Regulation LL)

12 CFR Part 252 (Regulation YY)

12 CFR Part 223 (Regulation W)

12 CFR Part 30, including Appendices A through E

12 CFR 9 - Bank Fiduciary Activities

12 CFR 25 -- Community Reinvestment Act

12 CFR Part 46 (Annual Stress Test)

Federal Reserve Supervisory Guidance Documents: 
SR 12-17 (

Consolidated Supervision Framework for Large Financial Institutions

)

SR 08-08 (Compliance Risk Management Programs)

SR 14-9 (

Incorporation of Federal Reserve Policies into the Savings and Loan Holding Company Supervision Program and related applicable guidance

)

Bank Holding Company Examination Manual

Federal Reserve proposals concerning Board effectiveness and core principles of effective senior management, management of business lines, and independent risk management and controls

OCC Supervisory Guidance Documents:  Large Bank Supervision Handbook; Corporate and Risk Governance Handbook; and key OCC bulletins (Model Risk Governance; Model Risk Management; New Products and Services Risk Management; Third Party Risk Management)

FFIEC: BSA/AML Manual; IT/Cyber Handbooks

CFPB: Consumer Protection Regulations; UDAAP