Director, Business Risk and Controls - Central HMDA Reporting
Overview
With USAA, you can make a difference in the lives of our members. Among an inspiring team, you will develop quantitative and analytic models, assessments and applications. Through your deep experience in various disciplines, you will apply diverse methodologies to solve complex and undefined risk-related problems. Come build a meaningful career and work alongside leadership to drive USAA forward.
Full Time
Mid Level
No Travel
Success Profile
What makes a successful Director, Business Risk and Controls - Central HMDA Reporting at USAA? Review the top traits we're looking for and see if you're the right fit.
Consistent
Results driven
Focused
Detailed oriented
Problem solver
Strategic
Here's what our people are saying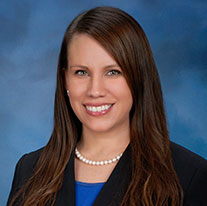 "The leadership team is committed to enabling employees to learn and grow. I am proud to work for a company that focuses so clearly on doing the right thing for our members and our employees. That commitment and drive is evident as we work together to ensure effective Risk Management throughout the lines of defense."
Jackie Galvin
Risk Analyst, Senior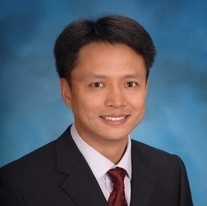 "USAA reminds me every day that while we take care of each other and those who count on us to serve them, we will absolutely be rewarded. We are truly blessed to work for such a great company, alongside all the amazing people who are diligently dedicated to fulfill our commitment to become a fully compliant company."
Zyn Nie
Director Quantitative Risk Management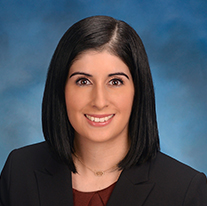 "I love working at USAA. I feel empowered as a risk professional and I enjoy working alongside leaders who are passionate and mission focused."
Ashley Morrison
Lead Risk Analyst
Benefits
Health Insurance

Maternity and Paternity

Leave

Onsite Gym/

Fitness Center

Paid Time Off

Retirement Plan (With Match)

Health and Wellness Programs
Our Culture
Diversity and inclusion — We work together to create an environment that welcomes diverse perspectives and talent.
Corporate responsibility — Our corporate responsibility programs share a common purpose of giving back to the military community.
Balance and wellness — Our benefits help you live your life to the fullest while balancing work and personal goals.
Educational opportunities — We foster a culture of learning, inspiring you to further develop your skill set and education.
Director, Business Risk and Controls - Central HMDA Reporting
Job ID R0038118
Purpose of Job
Oversees a team responsible for the development, implementation and oversight of risk and compliance management programs in the first line of defense. Ensures the overall effectiveness and adherence to the governance of the established risk framework and ongoing supervision of business controls and is accountable for the development and mentoring of a high performing team responsible for risk and control self-assessments, identifying control failures, facilitating risk and compliance remediation, market conduct exams, and monitoring the first line of defense in an effort to minimize risk exposures and strengthen the overall control environment. The successful candidate will lead the team responsible for analyzing, correcting, and reporting mortgage application data to the Federal Government as required by Regulation C – Home Mortgage Disclosure Act.
Job Requirements
Directs staff and initiatives that support risk and control management programs, to include governance support, risk oversight, risk infrastructure development, identification, quantification, and aggregation of key and emerging risks and/or operational risks and controls.
Advises senior management and influences process change.
Builds and manages a high performing team of risk professionals through recruitment, training, coaching, performance management and related managerial activities.
Manages consulting relationships with internal and external clients in regard to budget and implementation deliverables and risk mitigation plans as appropriate.
Partners with key stakeholders in the business and oversees the identification, assessment and documentation of risks and controls, including risks associated with new or modified products, services, distribution channels, regulations and/or third party operations.
Directs the formulation of stress test plans for a line of business or the enterprise, evaluates results, and frames contingency plans in partnership with key business stakeholders.
Directs the oversight of model risk through model documentation review, assessment of performance monitoring, model validation, and use implementation.
Reviews, communicates and recommends the development of risk policies and procedures in partnership with senior leaders to ensure appropriateness and adequacy versus industry best practices and regulatory requirements.
Provides counsel to business unit managers on risk management issues and supports the evaluation of new product strategies on their impact to USAA's risk profile.
Develops, implements and oversees the risk management frameworks.
Formulates risk management policies, procedures and standards in conjunction with senior management and risk management committees.
Educates risk owners on risk management best practices and may work with other risk functions in the development and implementation of risk controls.
Manages processes for collecting accurate and complete internal loss data from business areas.
Directs analysis and data mining initiatives that identify, validate, and manage emerging risk exposures, as necessary.
Assists in the early identification of risk trends by establishing and monitoring key performance and risk indicators.
Oversees the preparation of key reports and communications and may present to governance committees, senior leaders, regulatory bodies and the USAA Board of Directors.
Minimum Requirements
8 or more years of relevant operations experience in a relevant functional area to include financial services, insurance, banking, audit, public accounting, information technology, or related functional area OR 8 or more years of experience in a quantitative discipline relevant to financial risk management.
Bachelor's Degree OR 4 additional years of related experience beyond the minimum required may be substituted in lieu of a degree (12 years total experience required without a degree).
3 or more years of leadership or managerial experience.
Expert knowledge of relevant regulatory compliance, industry regulations and regulatory data sources required.
*Qualifications may warrant placement in a different job level*
When you apply for this position, you will be required to answer some initial questions.  This will take approximately 5 minutes.  Once you begin the questions you will not be able to finish them at a later time and you will not able to change your responses.
Preferred
Experience with HMDA (Home Mortgage Disclosure Act, Regulation C) data and reporting. 
4 or more years of management experience in a large financial institution.
1 or more years' experience managing and engaging 3rd party relationships/vendors.
Understanding of data flows/elements.
The above description reflects the details considered necessary to describe the principal functions of the job and should not be construed as a detailed description of all the work requirements that may be performed in the job.
At USAA our employees enjoy one of the best benefits package in the business, including a flexible business casual or casual dress environment, comprehensive medical, dental and vision plans, along with wellness and wealth building programs.  Additionally, our career path planning and continuing education will assist you with your professional goals.
USAA also offers a variety of on-site services and conveniences to help you manage your work and personal life, including seven cafeterias, two company stores and three fitness centers.
Relocation assistance is available for this position.
For Internal Candidates:
Must complete 12 months in current position (from date of hire or date of placement), or must have manager's approval prior to posting.
Last day for internal candidates to apply to the opening is 9/17/19 by 11:59 pm CST time.