Decision Science Analyst I - AML (Remote Work Location Available)
Overview
At USAA, you'll be able to align your skillset with our values. Our Data & Analytics team provides crucial insights that benefit our members – active military, those who've served and their families. So, when you look beyond the facts and figures, you won't just find a solution for our business. You'll find a way to improve the livelihoods and outcomes of our members. See how you can grow a meaningful career with USAA.
Full Time
Experienced
Minimal Travel
Success Profile
What makes a successful Decision Science Analyst I - AML (Remote Work Location Available) at USAA?
Review the top traits we're looking for and see if you're the right fit.
Achiever
Problem solver
Detail-oriented
Results driven
Flexible
Team player
Here's what our people are saying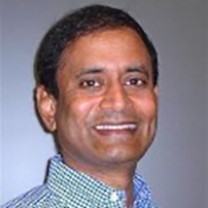 "USAA helps me create an environment for success for my team, where we can create healthy challenges, drive accountability, feel valued, innovate and build for the future. Every day, I feel blessed to be serving those that have served the country."
Venkata A.
Information Governance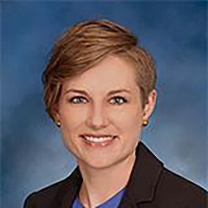 "As a woman in Data Science, I like working for a company that values diversity and inclusion. Additionally, I am a military BRAT and a member of a Gold Star Family, so USAA's mission is an incredible opportunity to 'Go Above for those who have Gone Beyond.' Put simply, coming to USAA feels like coming home."
Michelle S.
Data Scientist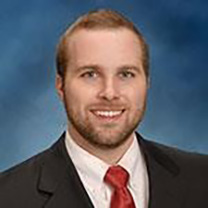 "USAA truly believes in the value of leveraging our data to improve Member experiences. What I work on every day ends up impacting our Members. I am elated to be part of a company where my work is impactful and where my ongoing professional growth and academic pursuits are supported and even promoted."
David H.
Data Scientist
Benefits
Health Insurance

Parental Leave

ON-SITE GYM/
FITNESS CENTER

Paid Time Off

Retirement Plan
(With Match)

Health and
Wellness Programs
Our Culture
Diversity and inclusion — We work together to create an environment that welcomes diverse perspectives and talent.
Corporate responsibility — Our corporate responsibility programs share a common purpose of giving back to the military community.
Balance and wellness — Our benefits help you live your life to the fullest while balancing work and personal goals.
Educational opportunities — We foster a culture of learning, inspiring you to further develop your skill set and education.
Decision Science Analyst I - AML (Remote Work Location Available)
Location
San Antonio, Texas
Job ID R0054097
Date posted 11/14/2020
Purpose of Job
We are seeking a talented AML Decision Science Analyst for the San Antonio office or Remote Work Location Available
Positioned in the first line of defense to ensure the overall effectiveness on first line of defense risk analytics and operations in the business. This role will partner and collaborate with Compliance and Risk Management, as well as Business Operations, IT, Audit Services, and Regulators to support risk and compliance-based analytic initiatives.
Provide decision support for business areas across the enterprise. Staff in this area will be responsible for applying mathematical and statistical techniques and/or innovative /quantitative analytical approaches to draw conclusions and make 'insight to action' recommendations to answer business objectives and drive change. The essence of work performed by the Decision Science Analyst involves gathering, manipulating and synthesizing data (e.g., attributes, transactions, behaviors, etc.), models and other relevant information to draw conclusions and make recommendations resulting in implementable strategies.
Job Requirements
Leverages business/analytical knowledge to participate in discussions with cross functional teams to understand and collaborate on business objectives and influence solution strategies.
The business problems analyzed are typically medium to large scale with impact to current and/or future business strategy.
Applies innovative and

scientific/quantitative

analytical approaches to draw conclusions and make 'insight to action' recommendations to answer the business objective and drive the appropriate change.
Translates recommendation into communication materials to effectively present to colleagues for peer review and mid-to-upper level management.
Incorporates visualization techniques to support the relevant points of the analysis and ease the understanding for less technical audiences.
Identifies and gathers the relevant and quality data sources required to fully answer and address the problem for the recommended strategy through testing or exploratory data analysis (EDA).

Integrates/transforms

disparate data sources and determines the appropriate data hygiene techniques to apply.
Thoroughly documents assumptions, methodology, validation and testing to facilitate peer reviews.
Subsequent analysts should be able to rely on documentation to replicate and continue work.
Understands and adopts emerging technology that can affect the application of scientific methodologies and/or quantitative analytical approaches to problem resolutions.
Delivers analysis/findings in a manner that conveys understanding, influences mid to upper level management, garners support for recommendations, drives business decisions, and influences business strategy.
Recommendations typically have an impact on business results.
Minimum Requirements:
Bachelor's degree in Economics, Finance, Statistics, Mathematics, Actuarial Sciences or other quantitative discipline.
(4 years work experience in statistics, mathematics or quantitative analytics or related experience can be substituted in lieu of a degree in addition to the minimum years of work experience required.)
OR
A Master's Degree in quantitative analytics or a related field
OR
A PhD in quantitative analytics or a related field
If Bachelor's degree, 4 or more years experience in a decision support analytic function.
OR
If Master's Degree, 2 or more years experience in a decision support analytic function.
OR
If PhD, 1 or more years experience in a decision support analytic function
Demonstrates competency in mathematical and statistical techniques and approaches used to drive fact-based decision-making.
Successful completion of a job related assessment may be required.
*Qualifications may warrant placement in a different job level*
When you apply for this position, you will be required to answer some initial questions.  This will take approximately 5 minutes.  Once you begin the questions you will not be able to finish them at a later time and you will not able to change your responses.
Preferred
2 or more years of AML, Fraud or Enterprise data experience.
4 or more years of experience working with SAS, SQL, R, Python, Tableau or other analysis software
4 or more years of experience working with data visualization tools such as Tableau and/or Business Object 
Ability to translate business needs to technical requirements for agile execution.
Ability to work on multiple projects in a fast-paced environment with limited supervision. 
Strong relationship management and negotiation skills; ability to influence senior leadership and drive business results.
The above description reflects the details considered necessary to describe the principal functions of the job and should not be construed as a detailed description of all the work requirements that may be performed in the job.
At USAA our employees enjoy one of the best benefits package in the business, including a flexible business casual or casual dress environment, comprehensive medical, dental and vision plans, along with wellness and wealth building programs.  Additionally, our career path planning and continuing education will assist you with your professional goals.
USAA also offers a variety of on-site services and conveniences to help you manage your work and personal life, including seven cafeterias, two company stores and three fitness centers.
Relocation assistance is not available for this position.
For Internal Candidates:
Must complete 12 months in current position (from date of hire or date of placement), or must have manager's approval prior to posting.
Last day for internal candidates to apply to the opening is 12/09/20 by 11:59 pm CST time.