Data Governance Change Agent (Remote Work Location Available)
Overview
At USAA, you'll be able to align your skillset with our values. Our Data & Analytics team provides crucial insights that benefit our members – active military, those who've served and their families. So, when you look beyond the facts and figures, you won't just find a solution for our business. You'll find a way to improve the livelihoods and outcomes of our members. See how you can grow a meaningful career with USAA.
Full Time
Experienced
Minimal Travel
Success Profile
What makes a successful Data Governance Change Agent (Remote Work Location Available) at USAA?
Review the top traits we're looking for and see if you're the right fit.
Achiever
Problem solver
Detail-oriented
Results driven
Flexible
Team player
Here's what our people are saying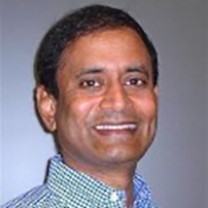 "USAA helps me create an environment for success for my team, where we can create healthy challenges, drive accountability, feel valued, innovate and build for the future. Every day, I feel blessed to be serving those that have served the country."
Venkata A.
Information Governance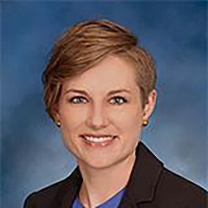 "As a woman in Data Science, I like working for a company that values diversity and inclusion. Additionally, I am a military BRAT and a member of a Gold Star Family, so USAA's mission is an incredible opportunity to 'Go Above for those who have Gone Beyond.' Put simply, coming to USAA feels like coming home."
Michelle S.
Data Scientist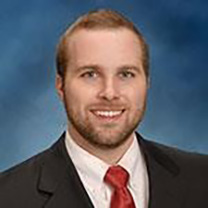 "USAA truly believes in the value of leveraging our data to improve Member experiences. What I work on every day ends up impacting our Members. I am elated to be part of a company where my work is impactful and where my ongoing professional growth and academic pursuits are supported and even promoted."
David H.
Data Scientist
Benefits
Health Insurance

Parental Leave

ON-SITE GYM/
FITNESS CENTER

Paid Time Off

Retirement Plan
(With Match)

Health and
Wellness Programs
Our Culture
Diversity and inclusion — We work together to create an environment that welcomes diverse perspectives and talent.
Corporate responsibility — Our corporate responsibility programs share a common purpose of giving back to the military community.
Balance and wellness — Our benefits help you live your life to the fullest while balancing work and personal goals.
Educational opportunities — We foster a culture of learning, inspiring you to further develop your skill set and education.
Data Governance Change Agent (Remote Work Location Available)
Location
San Antonio, Texas
Secondary Locations San Antonio,Texas,;
Job ID R0054210
Date posted 10/30/2020
Purpose of Job
We are currently seeking a talented Data Governance Change Agent for San Antonio Home Office II/III or Remote Work Location Available.
The Bank Information Risk Services ["BIRS"] team within BBIA is looking for a talented Data Governance Change Agent for San Antonio or remote work environment. The individual would be an agent of change, and force multiplier of those they serve in reducing risks associated with rapidly evolving data governance standards and practices.
Provides governance, quality, integrity and timeliness of operational data for the enterprise. Establishes and enforces enterprise data policies, standards, practices and processes according to best practices. Monitors the use of data to ensure careful control and effective use to achieve enterprise objectives. Facilitates and participates in cross-functional teams in the development of information and data governance initiatives. Participates in the development of strategies, policies, principles, procedures, standards and metrics. Viewed as senior resource in given field for department and/or unit. Provides technical advice to lower level associates and other functional areas.
Job Requirements
About USAA
USAA knows what it means to serve. We facilitate the financial security of millions of U.S. military members and their families. This singular mission requires a dedication to innovative thinking at every level.
In each of the past five years, we've been a top-40 Fortune 100 Best Companies to Work For®, and we've ranked among Victory Media's Top 10 Military Friendly® Employers 13 years straight. We embrace a robust veteran workforce and encourage veterans and veteran spouses to apply.
USAA Careers - Award Winning Workplace (17 seconds)
USAA Careers – World Class Benefits (31 seconds)
Identifies and manages existing and emerging risks that stem from business activities and the job role. 
Ensures risks associated with business activities are effectively identified, measured, monitored, and controlled. 
Follows written risk and compliance policies and procedures for business activities.  
Uses data management expertise within one or more data domains or standards across people, process, technologies, audit and risk in the context of the business, to drive adherence to information/data management governance activities, projects and approaches that are compliant with established policies and standards Influences business awareness of information/data governance within a specific data domain through work activities, consulting, and various communication methods within their leadership for business, technology, security, legal, risk, and compliance partners.
Supports and contributes to information governance guidelines, principles, policies and standard implementations across their data domain, teams, and key stakeholders.
Highlights recommendations around compliance to information governance solutions through design/governance reviews against internal policies, standards.
Develops information governance oversight processes and measurement approach for internal policies, standards and capabilities through audits, peer reviews, and monitoring of KRIs and KPIs.
Supports development of multi-year roadmap and implementation plans for information governance initiatives.
Applies data domain knowledge to a business, channel, and their application and process to satisfy regulatory and internal requirements related to information governance and data management.
Contributes to the creation of information governance training content against established learning objectives.
Prepares and presents gap analysis, education and recommendations in various formats to all levels within their data domain and organization.
Responsible for acquiring and applying advanced knowledge of various lines of the business, channels, and their applications and processes.
Enables maturity of USAA information governance discipline best practices through participation with the Information Governance community.
Minimum Education:
Bachelor's Degree in Information Architecture, Information Management, Information Studies, Information Technology, Risk, Audit or a related technical field OR 4 years of work experience in information governance, Information technology, Risk, Audit, information management or information architecture can be substituted in lieu of a degree in addition to the minimum years of work experience.
Minimum Experience:
6 years of experience in Information or Data related practices to include: information governance, information management, information architecture, IT, analysis and reporting; or Advanced degree in Information Architecture, Information Management, Information Studies, Risk, Audit, Information Technology or a related technical field with 4 years of experience in Information or Data related practices as noted above.
2 years of strong knowledge and demonstrated ability to create and evolve Data Development and Data Engineering processes.
2 years operational knowledge of risk management and mitigation frameworks.
Experience in governance with modern environments, Big Data and traditional DW environments supporting Data Governance and master data management principles and techniques.
Preferred:
Skills and passion for transformation and change management

.

Excellent communication skills and ability to convey complex messages to a broad audience

.

Experience creating and tailoring varied communication messages and channels, empathetic to both stakeholders' responsibilities as well as varied learning styles of the audience

.

Experience streamlining communications, with an empathy for targeted stakeholders' ability and willingness to absorb high volume of change and messaging

.

Ability to source and adapt existing frameworks and tools to varied use cases

 Awareness of need to prioritize and adapt service levels in quick paced, high demand environment.
The above description reflects the details considered necessary to describe the principal functions of the job and should not be construed as a detailed description of all the work requirements that may be performed in the job.
At USAA our employees enjoy one of the best benefits packages in the business, including a flexible business casual or casual dress environment, comprehensive medical, dental and vision plans, along with wellness and wealth building programs.  Additionally, our career path planning and continuing education will assist you with your professional goals.
USAA also offers a variety of on-site services and conveniences to help you manage your work and personal life, including seven cafeterias, two company stores and three fitness centers.
Relocation assistance is notavailable for this position.
#FSB