Data Engineer - Senior Level
Overview
With USAA, you can have a true impact as part of a company that makes you a priority. As you work to push technology forward and serve military members and their families, USAA will ensure you're constantly learning and growing. You will be encouraged to always leverage your innovative thinking as you design, test, take risks, create new technology and make a difference. Come build a rewarding career with a company that's as loyal to you as it is to its customers.
Full Time
Experienced
Professional Development Opportunities
Success Profile
What makes a successful Data Engineer - Senior Level at USAA?
Review the top traits we're looking for and see if you're the right fit.
Collaborative
Results driven
Focused
Team Player
Problem-solver
Versatile
Here's what our people are saying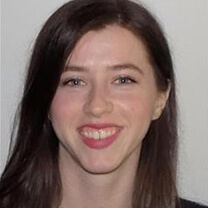 "As a Software Developer at USAA, I am constantly provided opportunities to learn new and exciting technologies. I have been able to pursue software craftsmanship by exploring paired programming, test-driven development and continuous learning. I am thrilled to work at a company that challenges me and allows me to grow both personally and professionally. "
Cree W.
Software Engineer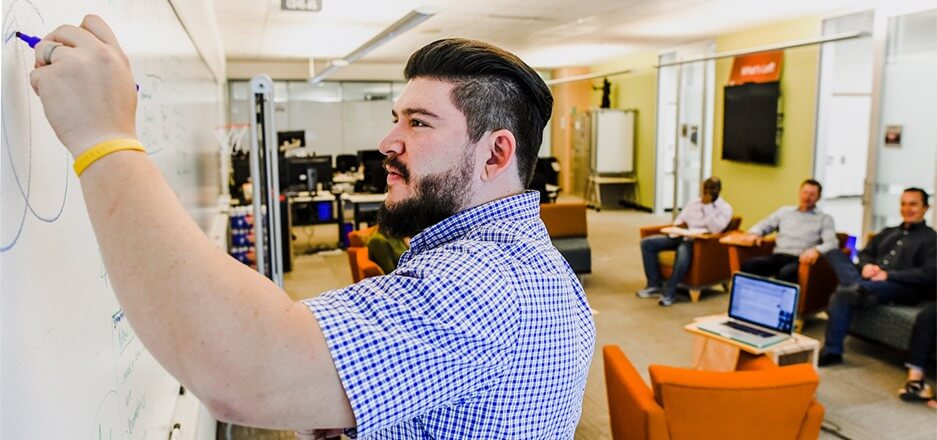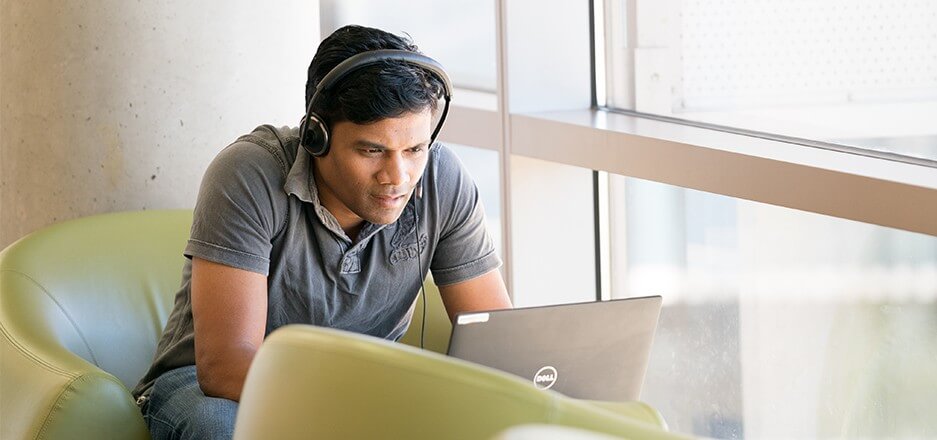 Benefits
Health Insurance

Parental Leave

ON-SITE GYM/
FITNESS CENTER

Paid Time Off

Retirement Plan
(With Match)

Health and
Wellness Programs
Our Culture
Diversity and inclusion — We work together to create an environment that welcomes diverse perspectives and talent.
Corporate responsibility — Our corporate responsibility programs share a common purpose of giving back to the military community.
Balance and wellness — Our benefits help you live your life to the fullest while balancing work and personal goals.
Educational opportunities — We foster a culture of learning, inspiring you to further develop your skill set and education.
Data Engineer - Senior Level
Location
San Antonio, Texas
Job ID R0055515
Date posted 01/13/2021
Purpose of Job
We are currently seeking a talented Data Engineer - Senior Level for our San Antonio, TX facility. Data Engineers deliver quality reporting and data intelligence solutions to the organization and assist client teams with drawing insights to make informed, data driven decisions. Data Engineers (DEs) are engaged in all phases of the data management lifecycle; gather and analyze requirements, collect, process, store and secure, use, share and communicate, archive, reuse and repurpose data. Identify and manage existing and emerging risks that stem from business activities and ensure these risks are effectively identified and escalated to be measured, monitored and controlled.
Job Requirements
About USAA
USAA knows what it means to serve. We facilitate the financial security of millions of U.S. military members and their families. This singular mission requires a dedication to innovative thinking at every level.
In each of the past five years, we've been a top-40 Fortune 100 Best Companies to Work For®, and we've ranked among Victory Media's Top 10 Military Friendly® Employers 13 years straight. We embrace a robust veteran workforce and encourage veterans and veteran spouses to apply.
USAA Careers - Award Winning Workplace (17 seconds)
USAA Careers – World Class Benefits (31 seconds)
ABOUT USAA IT
Our most important qualification isn't technical, it's human. Here, we don't just sit in front of a screen. We stand behind our 12 million members who rely on us every day.

We are over 4,000 employees strong, a passionately supportive and collaborative team built on Agile principles. We've been in Computerworld's 100 Best Places to Work in IT and named a Top 50 Employer for Minority Engineers & IT by Workforce Diversity Magazine.       

See what it's like to work for a company where your passion meets our purpose: 
USAA Information Technology: A Realistic Preview 
USAA Data Engineer Spotlight video: https://youtu.be/kVCnnaJUH_c
PRIMARY RESPONSIBILITIES
Identifies and manages existing and emerging risks that stem from business activities and the job role.
Ensures risks associated with business activities are effectively identified, measured, monitored, and controlled.   
Follows written risk and compliance policies and procedures for business activities.
Design and implement complex technical solutions.
Design, build, manage and optimize data pipelines for data structures encompassing data transformation, data models, schemas, metadata, data quality, and workload management.
Participate in daily standups and lead design reviews.
Breakdown business features into technical stories and approaches.
Analyze data and enable machine learning.
Create proof of concepts and prototypes.
Implement efficient defect management, root cause analysis, and resolution processes.
Assist in setting technical direction for the team.
Mentor and coach junior engineers.
MINIMUM REQUIREMENTS
Bachelor's degree in related field of study, OR 4 additional years of related experience beyond the minimum required
6 years of data management experience implementing data solutions demonstrating depth of technical understanding within a specific discipline(s)/technology(s)
Deep knowledge of a technology or product line.
*Qualifications may warrant placement in a different job level*
When you apply for this position, you will be required to answer some initial questions.  This will take approximately 5 minutes.  Once you begin the questions you will not be able to finish them at a later time and you will not be able to change your responses.
PREFERRED REQUIREMENTS
6+ years' experience developing, deploying and supporting high-quality, fault-tolerant data pipelines (leveraging distributed, data movement technologies and approaches, including but not limited to ETL and streaming ingestion and processing)
3 or more years' experience utilizing Linux scripting (Python, Shell, etc.)
4 or more years' experience in SQL development and/or NoSQL databases
2 or more years' experience with cloud-based data offerings (Amazon AWS, Redshift, Snowflake, Google GCP, Microsoft Azure)
Experience with ETL Tools (Informatica, DataStage, Data Build Tool, etc.)
1 or more years of experience working with Agile Development Methodologies
DESIRED CHARACTERISTICS
USAA Data Engineers create innovative solutions that impact our members. Collectively, we are:
Curious and excited by new ideas
Energized by a fast-paced environment    
Able to understand and translate business needs into leading-edge technology    
Comfortable working as part of a connected team, but self-motivated   
Community-focused, dependable and committed 
Exceptionally detail-oriented
Compensation:
 USAA has an effective process for assessing market data and establishing ranges to ensure we remain competitive. You are paid within the salary range based on your experience and market position. The salary range for this position is: $106,800 - $192,300 *(this does not include geographic differential it may be applied based on your work location)
Employees may be eligible for pay incentives based on overall corporate and individual performance or at the discretion of the USAA Board of Directors.
*Geographical Differential: Geographic pay differential is additional pay provided to eligible employees working in locations where market pay levels are above the national average. 
Shift premium will be addressed on an individual-basis for applicable roles that are consistently scheduled for non-core hours. 
Benefits:
 At USAA our employees enjoy best-in-class benefits to support their physical, financial, and emotional wellness.  These benefits include comprehensive medical, dental and vision plans, 401(k), pension, life insurance, parental benefits, adoption assistance, paid time off program with paid holidays plus 16 paid volunteer hours, and various wellness programs.  Additionally, our career path planning and continuing education assists employees with their professional goals.
Please click on the link below for more details.
The above description reflects the details considered necessary to describe the principal functions of the job and should not be construed as a detailed description of all the work requirements that may be performed in the job.
At USAA our employees enjoy one of the best benefits packages in the business, including a flexible business casual or casual dress environment, comprehensive medical, dental and vision plans, along with wellness and wealth building programs.  Additionally, our career path planning and continuing education will assist you with your professional goals.
USAA also offers a variety of on-site services and conveniences to help you manage your work and personal life, including seven cafeterias, two company stores and three fitness centers.
Relocation assistance is available for this position.
For Internal Candidates:
Must complete 12 months in current position (from date of hire or date of placement) or must have manager's approval prior to posting.
Last day for internal candidates to apply to the opening is 1/19/21 by 11:59 pm CST time.