Business Strategy Analyst Lead (Remote Work Available)
Overview
At USAA, you'll be able to align your skillset with our values. Our Data & Analytics team provides crucial insights that benefit our members – active military, those who've served and their families. So, when you look beyond the facts and figures, you won't just find a solution for our business. You'll find a way to improve the livelihoods and outcomes of our members. See how you can grow a meaningful career with USAA.
Full Time
Experienced
Minimal Travel
Success Profile
What makes a successful Business Strategy Analyst Lead (Remote Work Available) at USAA?
Review the top traits we're looking for and see if you're the right fit.
Achiever
Problem solver
Detail-oriented
Results driven
Flexible
Team player
Here's what our people are saying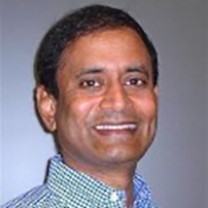 "USAA helps me create an environment for success for my team, where we can create healthy challenges, drive accountability, feel valued, innovate and build for the future. Every day, I feel blessed to be serving those that have served the country."
Venkata A.
Information Governance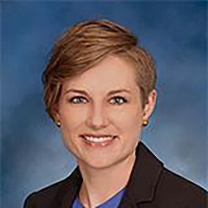 "As a woman in Data Science, I like working for a company that values diversity and inclusion. Additionally, I am a military BRAT and a member of a Gold Star Family, so USAA's mission is an incredible opportunity to 'Go Above for those who have Gone Beyond.' Put simply, coming to USAA feels like coming home."
Michelle S.
Data Scientist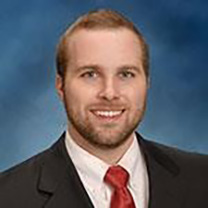 "USAA truly believes in the value of leveraging our data to improve Member experiences. What I work on every day ends up impacting our Members. I am elated to be part of a company where my work is impactful and where my ongoing professional growth and academic pursuits are supported and even promoted."
David H.
Data Scientist
Benefits
Health Insurance

Parental Leave

ON-SITE GYM/
FITNESS CENTER

Paid Time Off

Retirement Plan
(With Match)

Health and
Wellness Programs
Our Culture
Diversity and inclusion — We work together to create an environment that welcomes diverse perspectives and talent.
Corporate responsibility — Our corporate responsibility programs share a common purpose of giving back to the military community.
Balance and wellness — Our benefits help you live your life to the fullest while balancing work and personal goals.
Educational opportunities — We foster a culture of learning, inspiring you to further develop your skill set and education.
Business Strategy Analyst Lead (Remote Work Available)
Location
San Antonio, Texas | Colorado Springs, Colorado | Phoenix, Arizona | Plano, Texas | Tampa, Florida
Job ID R0056538
Date posted 01/14/2021
Purpose of Job
We are currently seeking a talented Business Strategy Analyst Lead for any of the following offices: San Antonio, Phoenix, Colorado, Tampa or Remote.
Uses Python, SAS, or similar programming based quantitative and qualitative analysis to provide thought-leadership on evolving industry trends, market developments, USAA's strategic direction, regulatory environment, and macroeconomic trends for the business unit. Provides insights and information-based context for key stakeholders in the business unit to effectively manage, influence, and impact line of business strategy.
Job Requirements
About USAA
USAA knows what it means to serve. We facilitate the financial security of millions of U.S. military members and their families. This singular mission requires a dedication to innovative thinking at every level.
In each of the past five years, we've been a top-40 Fortune 100 Best Companies to Work For®, and we've ranked among Victory Media's Top 10 Military Friendly® Employers 13 years straight. We embrace a robust veteran workforce and encourage veterans and veteran spouses to apply.
USAA Careers - Award Winning Workplace (17 seconds)
USAA Careers – World Class Benefits (31 seconds)
Job Tasks:
Leads discussions with key stakeholders to communicate information learned from analyses and provide input into line of business strategy development.

Leads and oversees efforts to identify key business assumptions and hypotheses around line of business strategy.  Continuously refines hypotheses and identifies business questions to explore further.

Develops the analytical framework and blueprint to answer business questions identified in the business portfolio, product, or member experience.

Collaborates with key stakeholders to evaluate and uncover strategic insights related to Profit & Loss performance including Product Strategy, Pricing, Marketing, Sales, Credit Risk, Distribution Channels, and Member Experience.

Applies expert analytical rigor to define outcome measures, improve prioritization, increase agility in decisioning, improve ability to evaluate progress towards business outcomes, and to evaluate risks to strategic goals.

Communicates the significance of strategic insights to senior leaders and other key stakeholders. Effectively influences and drives strategic agreement utilizing subject matter expertise and interpersonal and negotiation skills.

Serves as a team lead and provides guidance and on-the-job training to less experienced team members.
Minimum Education:
Bachelor's Degree in Business, Science, Finance, Economics or related discipline OR

4 additional years of related experience beyond the minimum required may be substituted in lieu of a degree.
Minimum Work Experience:
8 or more years of experience in data/analytics, strategy consulting, or related business experience, OR Master's Degree and 6 or more years of experience in data/analytics, strategy consulting, or related business experience.
Demonstrated project management experience.
Experience with hypotheses-driven problem solving
Experience bringing analytics to action using visualization tools (e.g. Tableau)
Experience influencing business decisions
Experience leading complex data analysis
Experience working with leadership teams to identify key opportunities to develop and enhance business strategy using quantitative and qualitative analytics.
*Qualifications may warrant placement in a different job level*
When you apply for this position, you will be required to answer some initial questions.  This will take approximately 5 minutes.  Once you begin the questions you will not be able to finish them at a later time and you will not be able to change your responses.
Preferred Qualifications:
Experience using Python, SAS, or similar programming language to develop, deploy, improve and monitor quantitative models
Ability to make decisions and represent the priorities of key stakeholders, including value of technical enablers
Advanced SAFE Agile methodology knowledge, experience writing features and stories, and product & solution management

Certification/Designation

(i.e. Project Management Certification and/or SAFE Agile Certification)
6+ years of relevant experience in process improvement, project delivery,

business/requirements

analysis or business operations/product line or relevant work experience with Agile.
Consulting experience with creating frameworks, complex problem solving, driving large scale transformation and change management
Database development, reporting management, Machine Learning/Robotics Process Automation data experience
Compensation:
 USAA has an effective process for assessing market data and establishing ranges to ensure we remain competitive. You are paid within the salary range based on your experience and market position. The salary range for this position is: $106,800 - $192,300 *(this does not include geographic differential it may be applied based on your work location)
Employees may be eligible for pay incentives based on overall corporate and individual performance or at the discretion of the USAA Board of Directors.
*Geographical Differential: Geographic pay differential is additional pay provided to eligible employees working in locations where market pay levels are above the national average. 
Benefits:
 At USAA our employees enjoy best-in-class benefits to support their physical, financial, and emotional wellness.  These benefits include comprehensive medical, dental and vision plans, 401(k), pension, life insurance, parental benefits, adoption assistance, paid time off program with paid holidays plus 16 paid volunteer hours, and various wellness programs.  Additionally, our career path planning and continuing education assists employees with their professional goals.
Please click on the link below for more details.
The above description reflects the details considered necessary to describe the principal functions of the job and should not be construed as a detailed description of all the work requirements that may be performed in the job.
At USAA our employees enjoy one of the best benefits packages in the business, including a flexible business casual or casual dress environment, comprehensive medical, dental and vision plans, along with wellness and wealth building programs.  Additionally, our career path planning and continuing education will assist you with your professional goals.
Relocation assistance is available for this position.
For Internal Candidates:
Must complete 12 months in current position (from date of hire or date of placement) or must have manager's approval prior to posting.
Last day for internal candidates to apply to the opening is 1/19/21 by 11:59 pm CST time.