Overview
With USAA, you can make a difference in the lives of our members. Among an inspiring team, you will develop quantitative and analytic models, assessments and applications. Through your deep experience in various disciplines, you will apply diverse methodologies to solve complex and undefined risk-related problems. Come build a meaningful career and work alongside leadership to drive USAA forward.
Full Time
Mid Level
No Travel
Success Profile
What makes a successful Director, Credit Risk at USAA? Review the top traits we're looking for and see if you're the right fit.
Consistent
Results driven
Focused
Detailed oriented
Problem solver
Strategic
Here's what our people are saying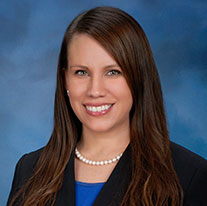 "The leadership team is committed to enabling employees to learn and grow. I am proud to work for a company that focuses so clearly on doing the right thing for our members and our employees. That commitment and drive is evident as we work together to ensure effective Risk Management throughout the lines of defense."
Jackie Galvin
Risk Analyst, Senior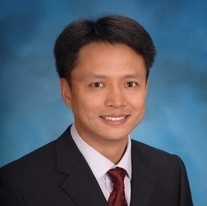 "USAA reminds me every day that while we take care of each other and those who count on us to serve them, we will absolutely be rewarded. We are truly blessed to work for such a great company, alongside all the amazing people who are diligently dedicated to fulfill our commitment to become a fully compliant company."
Zyn Nie
Director Quantitative Risk Management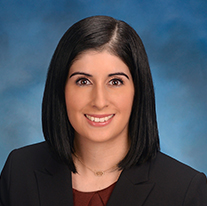 "I love working at USAA. I feel empowered as a risk professional and I enjoy working alongside leaders who are passionate and mission focused."
Ashley Morrison
Lead Risk Analyst
Benefits
Health Insurance

Maternity and Paternity

Leave

Onsite Gym/

Fitness Center

Paid Time Off

Retirement Plan (With Match)

Health and Wellness Programs
Our Culture
Diversity and inclusion — We work together to create an environment that welcomes diverse perspectives and talent.
Corporate responsibility — Our corporate responsibility programs share a common purpose of giving back to the military community.
Balance and wellness — Our benefits help you live your life to the fullest while balancing work and personal goals.
Educational opportunities — We foster a culture of learning, inspiring you to further develop your skill set and education.
Director, Credit Risk
Job ID R0040409
Purpose of Job
Manages a team of credit risk staff who are responsible for credit risk management and analysis. Leads the development and delivery of credit risk strategies for consumer lending portfolios to optimize profitable growth within risk appetite. detailed analysis, utilizing sophisticated analytical and financial modeling and statistical techniques to predict, evaluate and manage the credit risk across various loan portfolios. Assesses lending product/portfolio performance specific to credit loss and financial elements. Provides guidance on product performance, profitability and potential loss.
We are currently seeking a talented Director, Credit Risk for the San Antonio Home Office II/III or Plano.
Job Requirements
Tasks:
Ensures adherence to written risk and compliance policies and procedures for business activities.
Ensures risks associated with business activities are effectively identified, measured, monitored, and controlled.
Identifies and manages existing and emerging risks that stem from business activities and the job role.
Applies highly complex mathematical modeling and forecasting techniques to solve business problems for optimal solutions.
Provides subject matter expertise on all matters of credit risk management and analysis.
Works directly with executive management, Marketing and team members to develop, implement and validate products, programs and portfolio management strategies to minimize credit risk in loan products while optimizing financial returns.
Works with all lines of business including Finance and Marketing to develop new products and product offers to manage and appropriately price the credit risk of the Bank and support financial objectives.
Develops, delivers, and implements credit policy to support corporate risk and revenue growth objectives.
Engages with bank leaders to ensure that credit risk policies are aligned with the continually changing credit environment and maintains dialogue with other stakeholders such as Risk and Compliance. 
Maintains knowledge of regulatory environment and ensures compliance. Manages risk issues and provides strategies for mitigation to minimize business

impact.   

Manages third party vendor relationships, ensuring consistent, efficient delivery of high value, high performance products and services.
Demonstrates strong leadership, motivational and interpersonal skills and models these qualities to employees, peers and upper management. 
Builds and manages a high performing team of supervision professionals through recruitment, training, coaching, performance management and related managerial activities.
Minimum Requirements:
Bachelor's Degree or 4 additional years of related experience beyond the minimum required may be substituted in lieu of a degree (total of 12 years of experience).
8 or more years credit risk experience in the financial services industry. 
3 or more years

of direct team lead, or management experience required
*Qualifications may warrant placement in a different job level*
When you apply for this position, you will be required to answer some initial questions.  This will take approximately 5 minutes.  Once you begin the questions you will not be able to finish them at a later time and you will not able to change your responses.
Preferred Skills:
Program or project management experience
Background in managing, prioritizing and helping deliver on department strategic deliverables, responding to regulatory agency and third-party requests, audit and regulatory exam management experience
Experience implementing Credit Controls and Control Testing
Experience in managing a department program office that includes completing ad hoc reporting and analysis on credit products, i.e. credit card, consumer loans, and retail bank products
Extensive experience in preparing bank credit portfolio analysis and quality presentations at senior management and Board of Directors level
Ability to prioritize and manage multiple tasks and deliver material on time
Experience leading horizontal initiatives across teams
The above description reflects the details considered necessary to describe the principal functions of the job and should not be construed as a detailed description of all the work requirements that may be performed in the job.
At USAA our employees enjoy one of the best benefits packages in the business, including a flexible business casual or casual dress environment, comprehensive medical, dental and vision plans, along with wellness and wealth building programs.  Additionally, our career path planning and continuing education will assist you with your professional goals.
Relocation assistance is available for this position.
For Internal Candidates:
Must complete 12 months in current position (from date of hire or date of placement) or must have manager's approval prior to posting.
Last day for internal candidates to apply to the opening is 11/10/19 by 11:59 pm CST time.