Overview
With USAA, you can make a difference in the lives of our members. Among an inspiring team, you will develop quantitative and analytic models, assessments and applications. Through your deep experience in various disciplines, you will apply diverse methodologies to solve complex and undefined risk-related problems. Come build a meaningful career and work alongside leadership to drive USAA forward.
Success Profile
What makes a successful Lead Risk Analyst at USAA? Review the top traits we're looking for and see if you're the right fit.
Consistent
Results driven
Focused
Detailed oriented
Problem solver
Strategic
Here's what our people are saying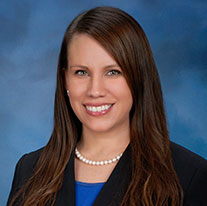 "The leadership team is committed to enabling employees to learn and grow. I am proud to work for a company that focuses so clearly on doing the right thing for our members and our employees. That commitment and drive is evident as we work together to ensure effective Risk Management throughout the lines of defense."
Jackie Galvin
Risk Analyst, Senior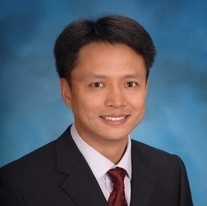 "USAA reminds me every day that while we take care of each other and those who count on us to serve them, we will absolutely be rewarded. We are truly blessed to work for such a great company, alongside all the amazing people who are diligently dedicated to fulfill our commitment to become a fully compliant company."
Zyn Nie
Director Quantitative Risk Management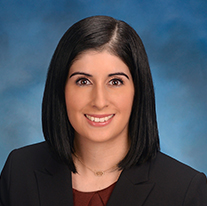 "I love working at USAA. I feel empowered as a risk professional and I enjoy working alongside leaders who are passionate and mission focused."
Ashley Morrison
Lead Risk Analyst
Benefits
Health Insurance

Maternity and Paternity

Leave

Onsite Gym/

Fitness Center

Paid Time Off

Retirement Plan (With Match)

Health and Wellness Programs
Our Culture
Diversity and inclusion — We work together to create an environment that welcomes diverse perspectives and talent.
Corporate responsibility — Our corporate responsibility programs share a common purpose of giving back to the military community.
Balance and wellness — Our benefits help you live your life to the fullest while balancing work and personal goals.
Educational opportunities — We foster a culture of learning, inspiring you to further develop your skill set and education.
Lead Risk Analyst
Job ID R0045597
Purpose of Job
Community: Risk Management
Jobs that are part of a community have unique requirements established to maintain consistent application, usage and reporting structure. Please reach out to your HR Business Partner for additional information on specific requirements prior to posting and/or employee placement into this job.
Provides risk management support for a line of business or staff agency in key risk identification, measurement, monitoring, control and reporting, and the understanding and management of risk through appropriate practices and processes. Assess and oversee enterprise and business exposures including key and emerging risks. Monitors the risk and control environment and provides effective challenge to internal and external stakeholders to ensure that exposures are kept at acceptable levels. Escalates and reports risks to the appropriate governance bodies. Leads and executes complex initiatives and cross functional teams within the Chief Risk Office and across the Enterprise that drive problem resolution. Leverages broad enterprise knowledge and/or expert knowledge of core business discipline(s), products and processes.
ABOUT USAA
USAA knows what it means to serve. We facilitate the financial security of millions of U.S. military members and their families. This singular mission requires a dedication to innovative thinking at every level.
In each of the past five years, we've been a top-40 Fortune 100 Best Companies to Work For®, and we've ranked among Victory Media's Top 10 Military Friendly® Employers for 13 years straight. We embrace a robust veteran workforce and encourage veterans and veteran spouses to apply.
ABOUT USAA RISK Management
USAA is a growing financial services company and the Risk Management function at USAA is an important part of this growth. It is an exciting time at USAA and in our Risk Management organization. We are a diversified team of Risk professionals, working across all lines of business across USAA operations (banking, insurance, investments) seeing the incredible growth first-hand. Working at USAA in Risk Management affords you the ability to be a part of USAA's noble mission daily. We stand behind our 11 million members who rely on us every day.
Job Requirements
Tasks:
Identifies and seeks key stakeholders across the enterprise to support the identification, assessment, aggregation and the overall management of risks and controls.
Presents findings and recommendations to various levels of leadership.
Routinely communicates results of risk assessments to governance committees, business process owners and various levels of leadership and influences decision making.
Develops process and procedures for successful implementation of new risk policies, practices, appetites and solutions to ensure holistic understanding and management of risks according to industry best practice.
Develops strategies, tools, and methodologies to measure, monitor, and report risks.
Applies expert knowledge to utilize or produce analytical material for discussions with cross functional teams to understand business objectives and influence solution strategies.
Leads, assembles and facilitates cross-functional teams to identify, assess, aggregate and mitigate current and emerging risk events.
Serves as the point of contact for senior risk leadership on projects and special management requests that often impact the enterprise or core operating area.
Formulates and reviews stress test plans for a line of business or the enterprise.
Evaluates results, and frames contingency plans in partnership with key business stakeholders.
Crafts key communications to be delivered to executives and board members.
Minimum Education:
Bachelor's degree in Risk Management, Business, Finance, or a related field.
4 additional years of related experience beyond the minimum required may be substituted in lieu of a degree.
Minimum Experience:
8 years of risk management, regulatory or operations experience in a relevant functional area to include banking, insurance, financial services, audit, project management, public accounting or other related operational area.
Or advanced degree/designation in Risk Management, Business, Finance, or other discipline relevant to risk management and 6 years of work experience in a discipline relevant to risk management.
Or PhD in Risk Management, Business, Finance, or other discipline relevant to risk management and 4 years of work experience in a discipline relevant to risk management.
Advanced risk management experience in a complex institution and/or highly matrixed environment related to banking, insurance and/or financial services.
Demonstrated experience in conflict resolution management and ability to effectively challenge at all levels of management and influence business outcomes.
Experience leading and directing work with both internal and external partners in a highly collaborative environment.
Demonstrated critical thinking and knowledge of data analysis tools and techniques and decision-making abilities, to include demonstrated ability to effectively make data-driven decisions.
Proactively identifies potential concerns and follows-up to resolve issues.
Advanced knowledge of Microsoft Office products including Excel and PowerPoint.
PREFERRED REQUIREMENTS
Extensive experience providing implementing risk oversight programs for Human Resources and Enterprise Shared Services that includes performing and/or establishing risk assessments, issue management, RCSA's, control reviews, testing, KRI's, operational loss and risk appetite.
Experience with providing oversight for a shared services operating unit that provides services to the Enterprise and horizontal risk programs.
Knowledgeable of law/rule/regulatory requirements.
Regulatory risk management experience which includes development and execution of action plans, remediation, sustainability, and interactions with regulators.
Proven ability to effectively assess process, risk and controls, identify emerging risks and issues, analyze large bodies of risk data, and communicate results in a concise and comprehensive manner to multiple stakeholders across the organization.
Proven ability to communicate effectively across the 1st and 2nd Lines of Defense and build collaborative relationships.
Experience in conducting risk assessments and/or audits that are clear, concise and effectively evaluate the risks and required actions.
Quickly evaluates problems, makes quick decisions, and influences 1st Line of Defense to take appropriate action.
Ability to build strong relationships with business partners and teammates and influence change.
Experience in conducting and/or directing a team to perform process and control testing.
Experience using third party risk management /Governance, Risk and Compliance (GRC) systems.
Excellent oral and written communication skills; experience performing both detailed and executive-level documentation.
Advanced knowledge of Microsoft Office tools; specifically, Excel, PowerPoint and SharePoint.