A Mental Shift
By Kirby Killough, communications manager | 2 MIN 27 SEC READ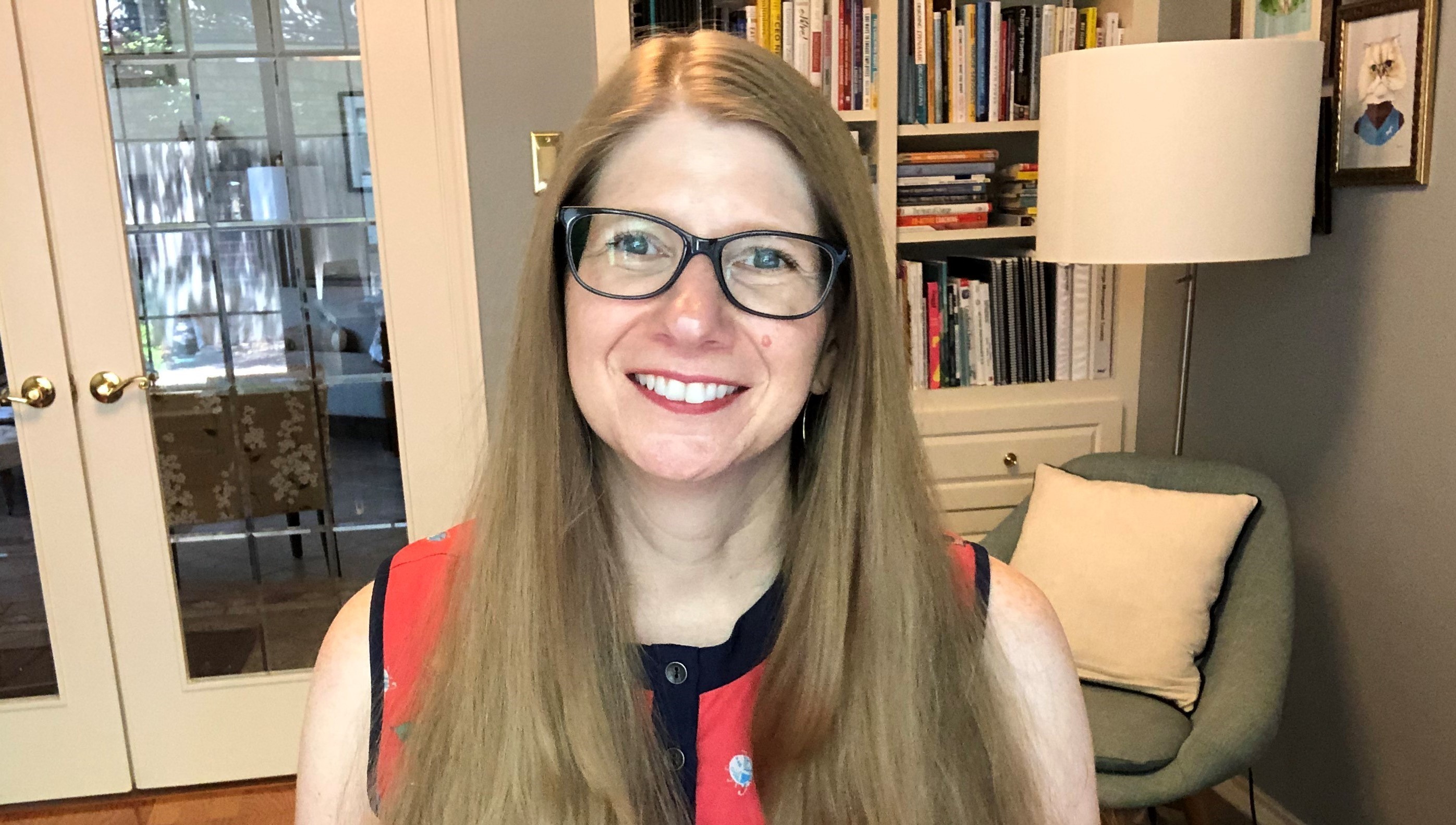 Employee empowers others with lessons on resiliency
Whether you are facing a physical struggle, navigating a difficult life event or simply handling daily stressors, there is one mental strength that can carry you through: resiliency.
"Resilience can help us cope with stress, uncertainty and change," explains Natascha W., organizational effectiveness principal. "We want to empower employees to mentally rest, recharge and restore at work."
Through her work over the last year, Natascha has become USAA's resident resiliency guru. However, she says taking on that role required a mental shift on her part. ​
"I'm actually super introverted and shy," explains Natascha. "Creating videos has been a way for me to have a positive influence and at the same time it's helped me be more comfortable using my voice."
Early last year when the COVID-19 pandemic was on the rise, Natascha and her team were exploring ways to support employees through a stressful period.
"I had been doing research on resilience, and I jumped on the chance to share content on the subject," recalls Natascha. "It's grown into my full-time job."
Natascha's resiliency video series debuted on USAA's Healthy Points platform - an internal resource offering employees health tips and benefits - with topics ranging from ordinary resilience to uncertainty and self-compassion.
"We started getting requests to attend team meetings and share insights," says Natascha. "I started spending more time connecting directly with teams and leaders."
Over the last year, Natascha and her team have attended 140 house calls and town halls, reaching nearly 5,000 employees.
During these interactive sessions, participants learn about research-backed practices that help insulate them from the negative effects of stress and burnout and boost wellbeing.
"We've seen that there is clearly a benefit to sharing resilience-boosting practices, not just to help us survive, but to thrive."
Resilience doesn't just benefit individuals at a personal level – it supports our USAA culture. Ultimately, cultivating resilience builds trust so we can help each other succeed. If we are in a protective mindset and playing it safe, that's not the innovative mindset that will help us deliver on the mission for our members.
While a shift in mindset may seem daunting, Natascha says it's all about the small things.
"Something as small as asking yourself who in your life you can thank today – that makes a huge difference," she says. "Once you start looking for good things, you will find them everywhere. Considering how you might take action gives you a positive and confident outlook. Not to mention the impact you will have on someone else."
Whether your impact is on others or yourself, it begins with a mental shift.
"As we navigate the uncertainty of returning to the office and post-pandemic life, this is a great opportunity for us to practice resilience, so we can enter these situations in a good headspace and help others," explains Natascha. "Things are opening up, and that's a good thing, but there will still be some uncertainty and discomfort. How can you lean into that and be the best version of yourself?"
USAA's mission to take care of the military community can only be truly accomplished if we also take care of our employees. Whether it's mental health or physical health, USAA provides the resources our employees need. Learn more about the benefits a career at USAA can offer https://www.usaajobs.com/about-usaa.
279037 – 0521